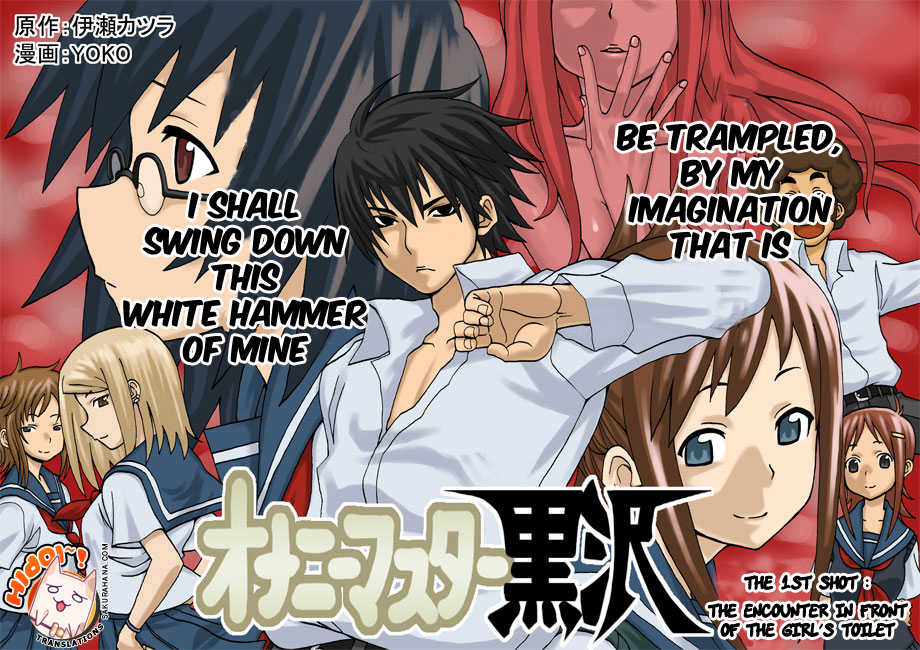 "Onani means masturbation. And that's what this guy is good at. Every day after school, he sneaks into the mostly unused girls bathroom on the 3rd floor, and masturbates. Until one day when he's caught…

This is a story of mistakes, redemption, and the choices made in between. It contains the very worst and best of the human condition."
Many bloggers will tell you that this story rocks. They have no idea just how right they are. What makes me any more qualified to analyze this manga? Unlike the other bloggers, I, like Kurosawa, am an Onani Master.
Several years ago, I worked part-time in a building that had only one restroom per floor. My floor had a women's restroom. I worked in the evening when nobody else was around, so when I had to go to the bathroom, I'd take care of my business in the women's room instead of walking up or down a floor to the men's room. Then one day it occurred to me that I could jerk off there.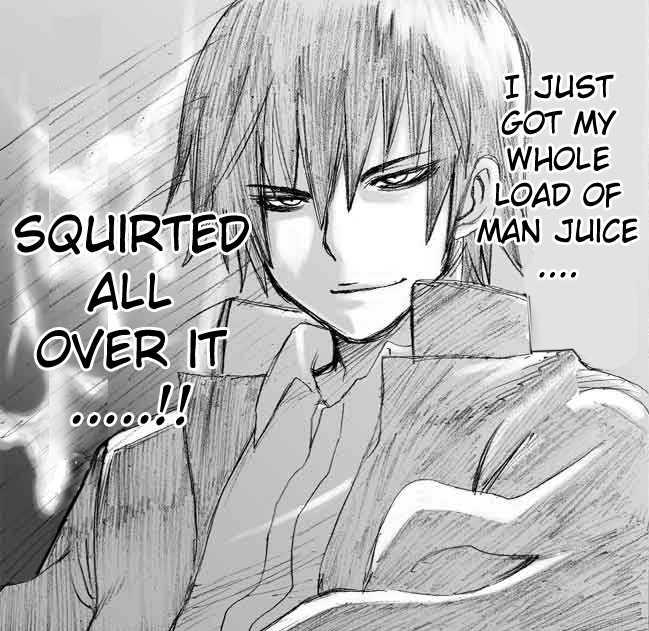 Why would a man jerk off in the women's restroom? Because he can. It's really no different from jerking off in a tree. You have no consent to be in the women's restroom, which makes it like rape. Furthermore, it's a public restroom, which makes it like public rape.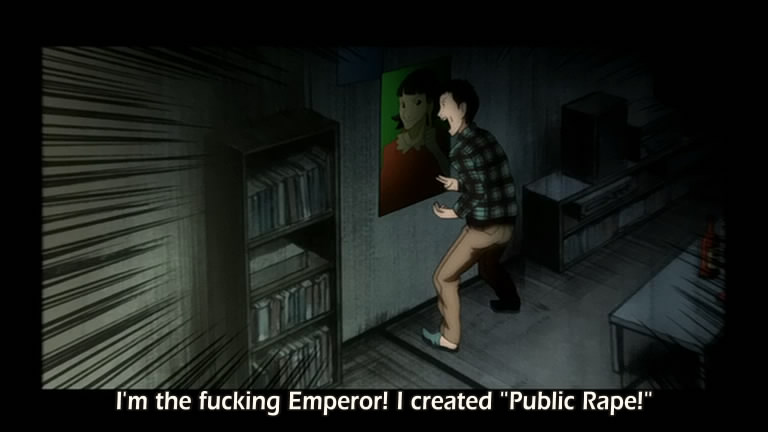 Best of all, nobody was ever around. I got much more privacy in the women's restroom than I ever got in my dorm. The women's restroom turned out to be the most practical, convenient place to jerk off until I quit my job at the end of semester. I haven't jerked off in a women's restroom since. Kurosawa stopped as well, but his story took a sligthly different path: he got caught and was blackmailed into becoming the masturbatory version of The Rapeman. Rather than "righting wrongs through penetration," he'd right wrongs through masturbation. For example, at some point he carries out justice by raping a musical instrument that is not a tambourine. Which one? Read the story to find out.
While many assert that Kurosawa is an excellent character, few, if any, have called him realistic. I'd say he's one of the most realistic characters I've ever seen:
1. His greatest daily pleasure is masturbation
Your favorite sports team doesn't play every day. Your favorite TV show doesn't air new episodes every day. Your favorite blogger doesn't update every day. What can you always count on to brighten up your day? Masturbation. You can do it every day, and it's always great from start to finish. It shouldn't be so surprising to see a character looking forward to his daily ritual.  If anything, you should be shocked to see so many characters never thinking about it.
2. He's not interested in making friends
Typically, an antisocial anime character falls into at least one of two stereotypes:
The character has no social skills
The character has emotional issues
Finally we get a character who chooses not to make friends for one perfectly sensible reason: he'd rather jerk off than hang out. It's the story of my life.