Midterm Grades: Spring 2007 The Second Raid
Time for another couple of midterm grades for shows from the Spring 2007 season. Although I've finished watching both of these shows, I was able to get an accurate midterm perspective by consulting my past self through a time machine that me and Tennis invented. As always, if you're not sure what the grades imply, you'll find more info here.
---
Seirei no Moribito

Episodes seen so far: 26 13
Premise in terms of other anime: Seirei no Moribito = Claymore – power-ups – the male lead being a crybaby pussy
Motivation for watching: A crappy review:
"Chagum is interesting because unlike other young anime heroes, he's very reserved. He doesn't whine, doesn't complain, doesn't get angry (except toward the end of the series) and doesn't wail against his fate. While this is refreshing, I couldn't help but think that he's too reserved. There are a lot of times when the lack of tension between him and Balsa actually made me want him to whine a bit more."
- In Search of Number Nine

Good call: Making the female lead a badass 30 year old instead of another useless 14 year old

Bad call: Not enough Jiguro

Notable checklist inclusions: Graphic violence, Themes of Hatred/Suffering/Revenge, Intro by L'arc en Ciel

Tragic checklist exclusions: Comical victimization, Recurring Random Character, Soft-spoken Girl Voiced by Mamiko Noto

I want more: Supremely badass fight scenes (see the Jiguro clip above)


If nothing else, watch the last three seconds.

I want less: The bucktooth kid. He's ok but butt ugly.

Best character: Balsa

Please kill off: Shaman Torogai

Does loving this show make you a pedophile: No. Balsa embodies all that is anti-pedophilic.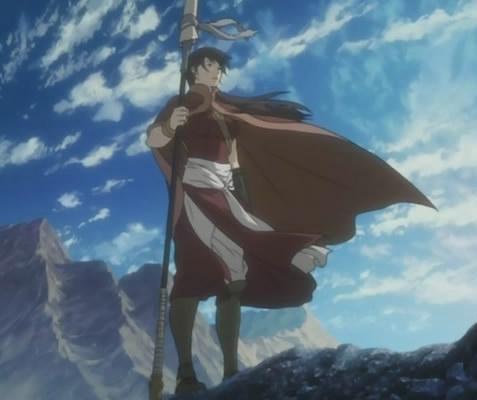 She can wield my spear
Bold Prediction: Tanda x Balsa
Projected Trend: Speeding up towards the climax
Other Thoughts: I said I'd want Teresa to be my Mom, but Balsa would be fine too
Midterm Grade: A
---
Denno Coil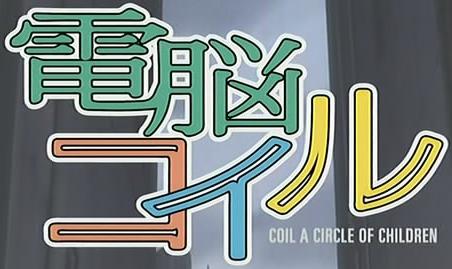 Episodes seen so far: 26 13
Premise in terms of other anime: Denno Coil = Original
Motivation for watching: Great reviews
Good call: The most creative anime I've seen in a long time, perhaps ever
Bad call: Way too many kids needing a beating
Notable checklist inclusions: Unforeseeable plot twists, Stylish Visual Effects, Dinosaurs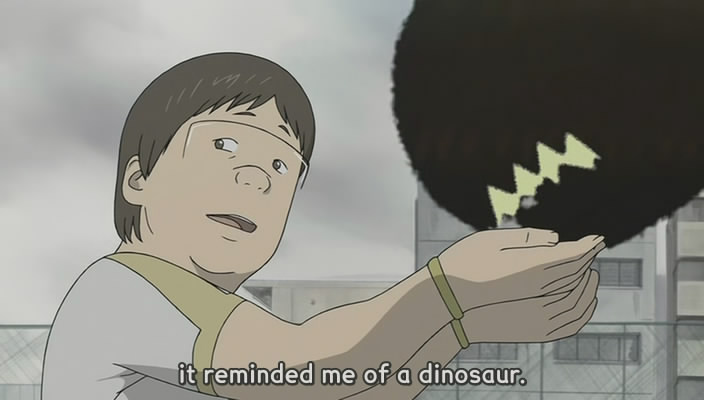 Tragic checklist exclusions: Character vaguely resembling myself, Catchy dance sequence, Lesbians
I want more: Fight scenes
I want less: Kids screwing around all day when they should be working in the coal mines
Best character: Yuko Amasawa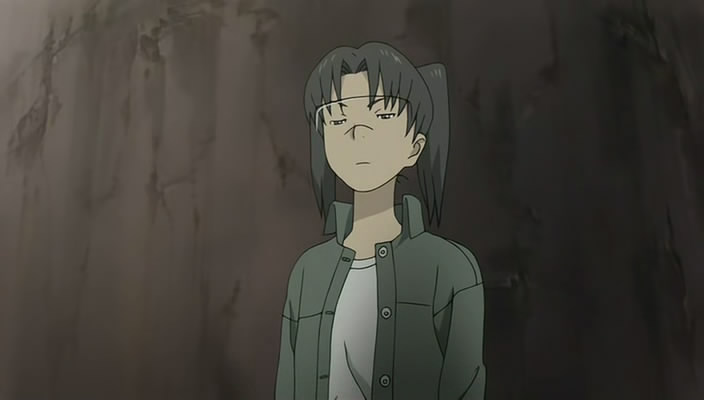 Please kill off: Kyoko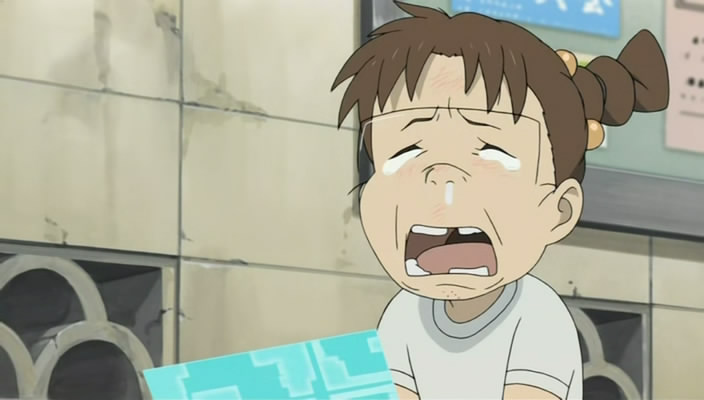 Does loving this show make you a pedophile: Yes
Bold Prediction: None of the kids die (unfortunately)
Projected Trend: Speeding up towards the climax
Other Thoughts: I need to get me some Denno glasses
Midterm Grade: A
---