The Useless Character Hall of Shame
---
Kon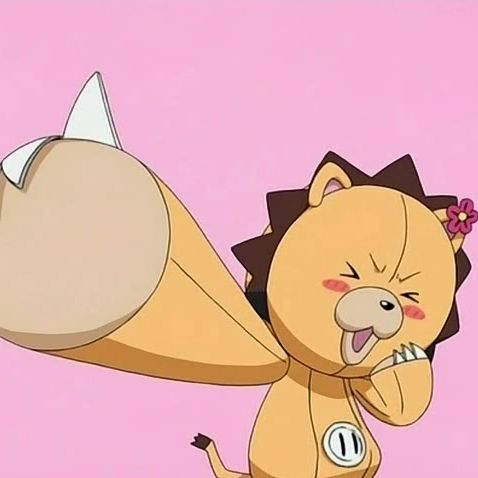 Back around episode 7, Kon was jumping over buildings and threatening children. Now he doesn't do shit. Kon was effectively laid off when Ichigo got that thingy that lets him transform into a reaper at will.
Some fans claim that Kon is used for comic relief, which might be true if you overlook the fact that Bleach has some of the shittiest punchlines you'll ever see in anime.

Kon got crushed, and I didn't even vote in that poll.
Word on the Street:
"i hate kon he is just used for fillers. wut a loser." - dionis1222
"Kon - Just plain useless, even the filler mods are better" - chrono detector
"Kon is useless. Those kids need to stop fooling around. The Horny Hollow was disturbing. Also, why would Kon being kicked cause an explosion?" - Zambaru
"as some of you may know i have a personal vandeta with kon. i wont go into details but I HATE HIM . but you can probably get a kon plushie on the internet. i mean one of these ads that google puts on the site is bound to be for plushies. Ebay definately has Bleach Plushies. Good luck Finding your plushie." - redbobo92
On the Bright Side:
He gets his fair share of victimization.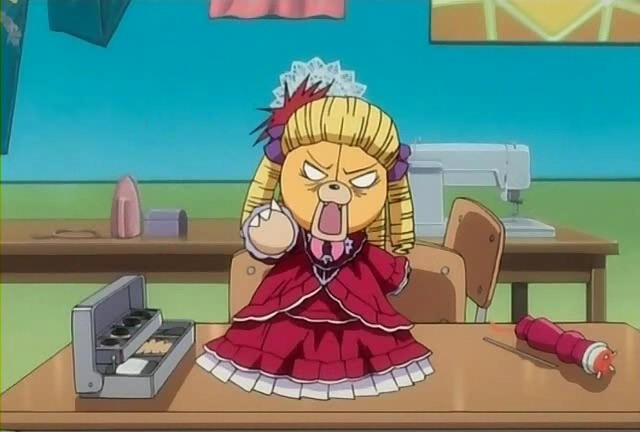 Overall Uselessness Rating:
Hindrance
6/10
Filler
10/10
Talentlessness
8/10
Failure
10/10
Disappointment
10/10
TOTAL
44/50
---
Shippo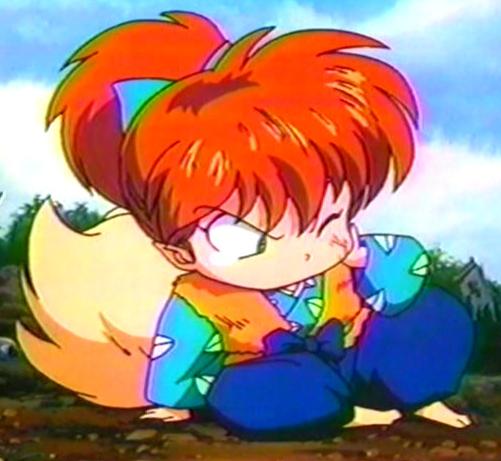 The following Inu Yasha characters are more useful than Shippo:
Ginta and Hakkaku (Koga's groupies)
Jaken
Rin
Kagome's grandfather
Hojo
The girl who dumped Shippo in that filler episode (serves him right)
Myoga
Totosai's Ox
There no point in going on any further. Shippo just sucks.
Word on the Street:
"I hate Shippo cuz hes annoying and I thought he was a girl until after a while they said something like "Shippo!" "Guys where do you think HE is?" Plus hes corny and so weak, I mean what the heck is Fox Fire gonna do? He hits some1 and they still are running to attack they don't even stop to say "Ow, my face!"" - Sydmarie
"He doesn't really have a purpose he's just a kid. He's not really smart enough to figure out half the stuff that everyone else does. I wouldn't want to kill him I just think that he should find his family and just leave." - Akira
On the Bright Side:
He doesn't get your hopes up.
Overall Uselessness Rating:
Hindrance
10/10
Filler
10/10
Talentlessness
10/10
Failure
10/10
Disappointment
1/10
TOTAL
41/50
---
Leorio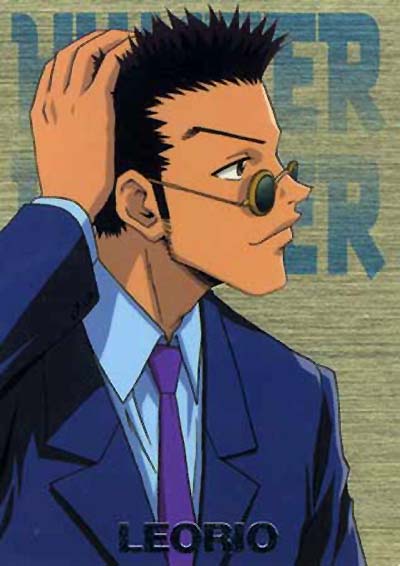 Leorio is the Sakura of Hunter x Hunter, just like Naruto is Gon, and Sasuke is the unholy love child of Kurapica and Killua.
Leorio initially fools you into thinking that he's a violent badass motivated solely by money. Then we find out that he just wants the money so that he can go to medical school and help people. Lame. Meanwhile, Gon, Killua, and Kurapica, all of whom were stronger and more talented than Leorio in the first place, level up faster and only widen the gap in strength throughout the show.
Word on the Street:
"I say that Leorio from HunterxHunter is useless he can't do anything and has a crappy story." - Fresh Coffee
On the Bright Side:
He responsibly handles all the bitch jobs: chauffer, haggler, decoy, etc...
Overall Uselessness Rating:
Hindrance
6/10
Filler
2/10
Talentlessness
7/10
Failure
8/10
Disappointment
10/10
TOTAL
33/50
---
Sakura Haruno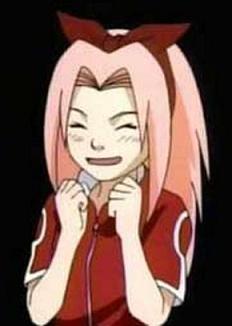 Sakura? More like Suckura. Let's check out the resume of the most prominent female character on Naruto:
The Get Owned by Kakashi Arc: Gets owned by Kakashi
The Bridge Arc: Stands in front of an old man
The Chuunin Exam: Pulls hair, slaps, bites
The Attack on Hidden Leaf Village Arc: Jumps some through trees, gets her ass kicked
The Sasuke in a Barrel Arc: Takes a nap
The Filler Arc: Dies
How could you make Sakura more useful? Replace her with a log.
Word on the Street:
"I agree, Sakura is useless , she's done nothing untill she was trained by Tsunade she lucky and Naruto is retarded for not going for Hinata, sakura useless." - Quagmire
On the Bright Side:
She inexplicably powers up during the time skip.
Overall Uselessness Rating:
Hindrance
10/10
Filler
10/10
Talentlessness
5/10
Failure
10/10
Disappointment
8/10
TOTAL
43/50
---