1. Atlanta
Holy shit, that is a WIDE highway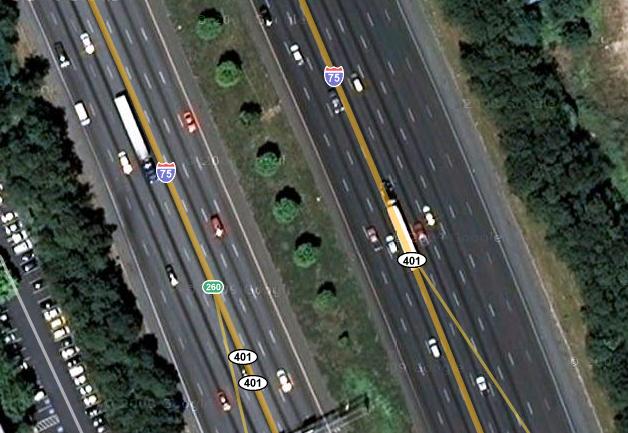 I stayed at the con hotel and saw nothing else of Atlanta
2. The Convention
Rained all weekend. Good thing I stayed at the con hotel.
My camera's batteries died on me, so couldn't take a picture in my Athena costume until  I got home.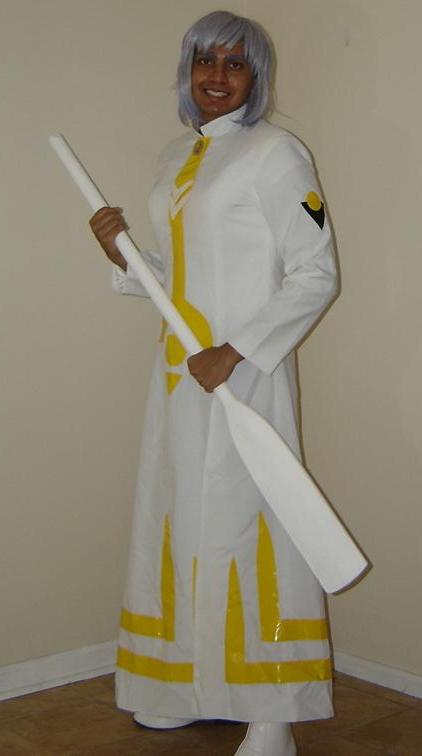 There were no other Aria cosplayers. Also, nobody who took my picture knew who I was. These are the sorts of uncultured neanderthals that go to anime conventions.
After disappearing for the past two years, FMA cosplay is making a comeback. Perhaps I'll do Scar again in the spring.
Before my batteries died, the only picture I got was this badass Taiko drumming.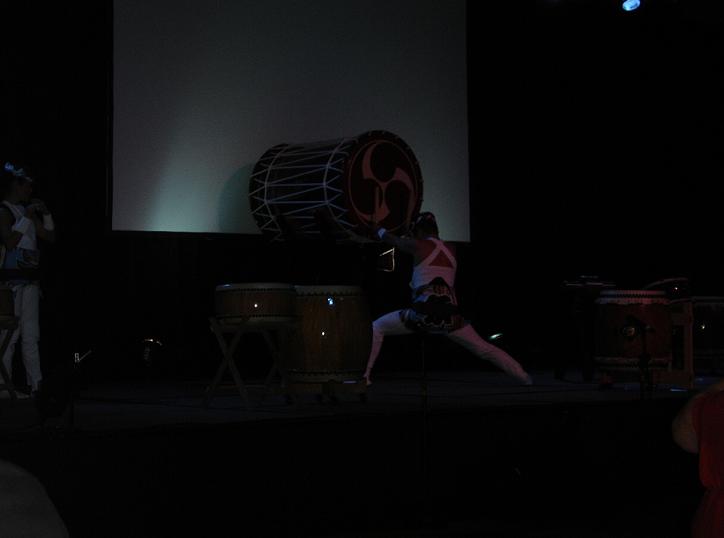 Vic Mignogna's "Fullmetal Fantasy" video may be the highest quality work of "amateur" filmmaking I've ever seen. (For various reasons, you can only watch it at cons.)
One of his other videos you can see online: The Legend of Middle Tennessee
AWA had some of the best AMVs I've ever seen in terms of both entertainment value and technical skill. A couple I tracked down:
I MUST watch Avenue Q
Few lines for a convention so large. Overall, excellent venue.
Several panels were dedicated to making fun of lame anime. Sometimes it was hilarious, other times it was tedious. A few times they even poked fun at non-Japanese animation. That's about as hard as clubbing a baby seal.
Big surprise, I didn't buy anything. My walls remain blank.
One of the guys I roomed with bought an $80 Hatsune Miku towel. I am still not sure who Miku is or what she has to do with anime.
Been there, done that—my reaction to most of the panels. Surprisingly, the most engaging panel was on traveling in Japan.
3. Stuff I watched
Rin: Daughters of Mnemosyne

(English trailer): Rin is no longer voiced by Mamiko Noto. Thus, her voice is much more fitting and much less entertaining. (

+++

)

Detroit Metal City

(Live Action Movie): Several minor variations from the anime make it worth watching. (

+++

)

Fist of the North Star

(Movie): Several minor variations from the anime were pointless or for the worse. Also, some of the scenes were clearly not remastered. (

~

)

Canaan 1-2

: Cool action, lesbian potential. May continue. (

+

)

Best Student Council 1-2

: Mildly entertaining. Cyndi, the driver girl, is awesome. May continue. Comment if this show is any good. (

+

)

Otoboku 1-2

: Boring, pedophilic. (

~

)

Macross: Do You Remember Love

(Movie): Watched mainly for the educational/historic value. Not bad (except for the whole aliens-with-feelings thing), but I'm sure it's better when spread out over an entire series. (

+

)

Spice & Wolf 1-2

: Had me at currency speculation. Will continue. (

++

)

Blood: The Last Vampire

(Live Action Movie): Crappy acting, crappy directing, crappy writing, cool fight scenes. (

~

)

Cruel Restaurant

(Live Action Movie): Worst movie I've seen since Sisterhood of the Traveling Pants. Its only redeeming features are that it's occasionally pornographic and doesn't take itself seriously.  (

~~

)

Erotic Comic Girl

(Live Action Movie): Worst movie I've seen since Cruel Restaurant. Absolutely terrible, even for porn. (

~~~

)
In case you aren't familiar with my grading system, read up. Some of you who've been reading my site for a long time are apparently still clueless.