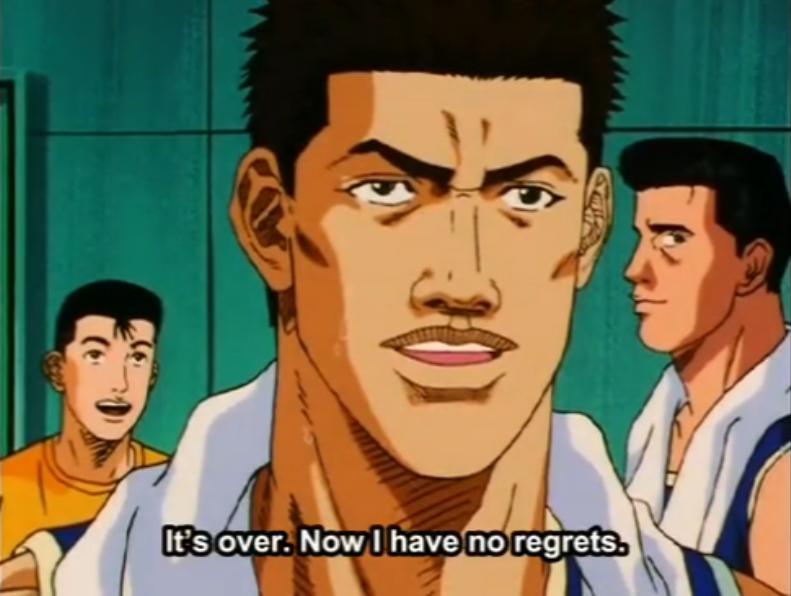 Slam Dunk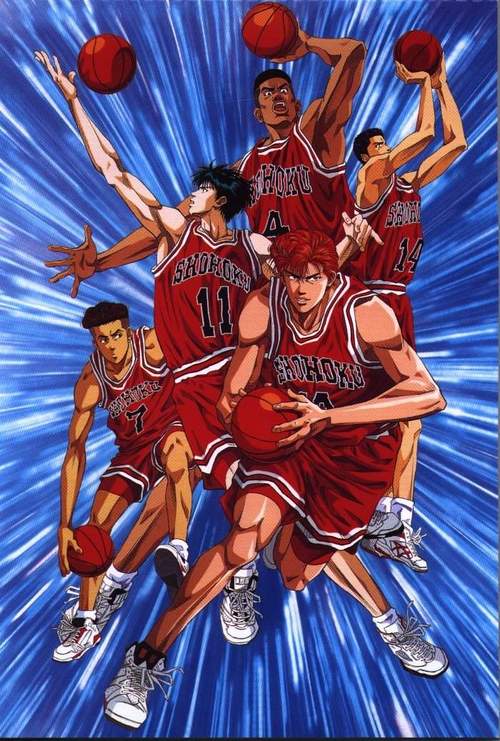 Originally aired:

1993-96
Began watching:

2004
Ran out of subs:

2004
Number of Episodes:

101
Episodes missed:

89-101 (training for the national tournament)
Thoughts:
Too many crappy jokes. At times it's worse than Lucky Star, no exaggeration. Picking up the series during a filler stretch was painful.
The game is portrayed fairly realistically. It's refreshing to see a sports anime without shonen-style moves and power-ups. The downside is that progress is slow. Hanamichi's super-duper ultimate technique is a mid-range jumper.
It's fun to pull off basketball techniques one after the other like Hanamichi!
Lots of manly haircuts, except Rukawa's.
Proof I'm getting better at Japanese: I picked up on Rukawa's catch phrase for the first time.
Representative of how I watched anime back in 2004: I ignored every OP/ED except Anata Dake Mitsumeteru.
Final Grade: +
Eyeshield 21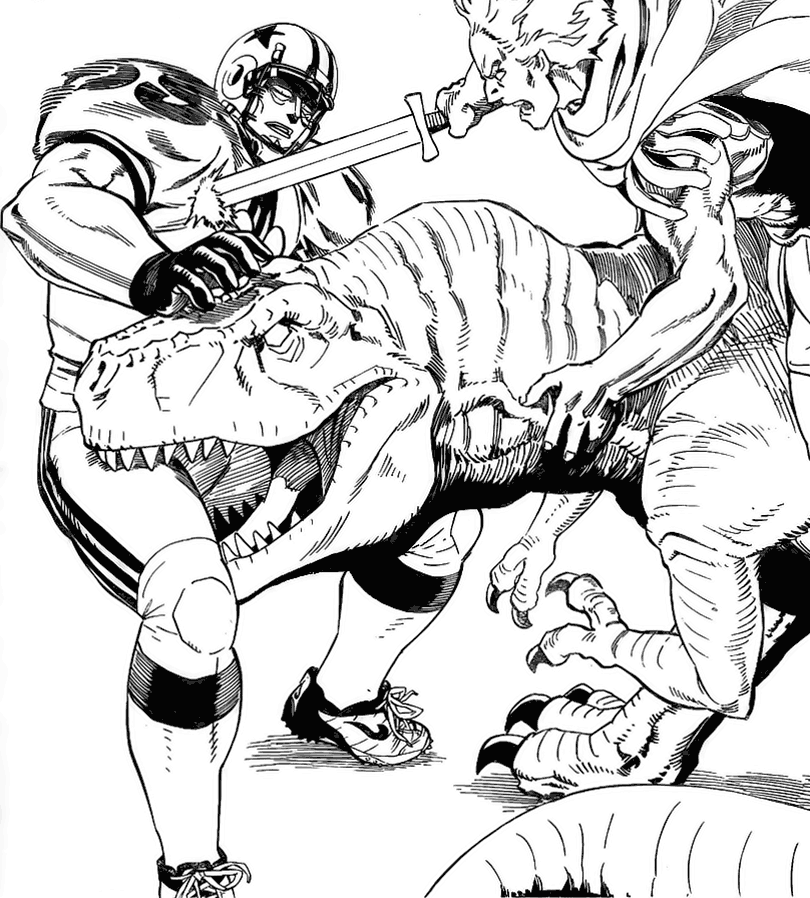 Originally aired:

2005-08
Began watching:

2005
Ran out of subs:

2007
Number of Episodes:

145
Episodes missed:

127-137 (prelude to and first half of the game against Oujou)
Thoughts:
Hiruma is the single greatest anime character of all time. There's no contest. He's like Krauser, except the badassery is intentional. If Hiruma were on K-ON!!, I would watch every single episode, including the specials.
Mamori is the second best character on the show, which is saying a lot. Although she's annoying early in the show, by the end she's the best "fucking manager" a team could have. Plus she's tsundere for Hiruma.
The shonen influence gets ridiculous towards the end. If they kept it more realistic, the show would definitely get a +++.
Proof I'm getting better at Japanese: I picked up on a catch phrase not listed on TV Tropes.
While most of the omake scenes are pretty lame, some are pretty damn funny.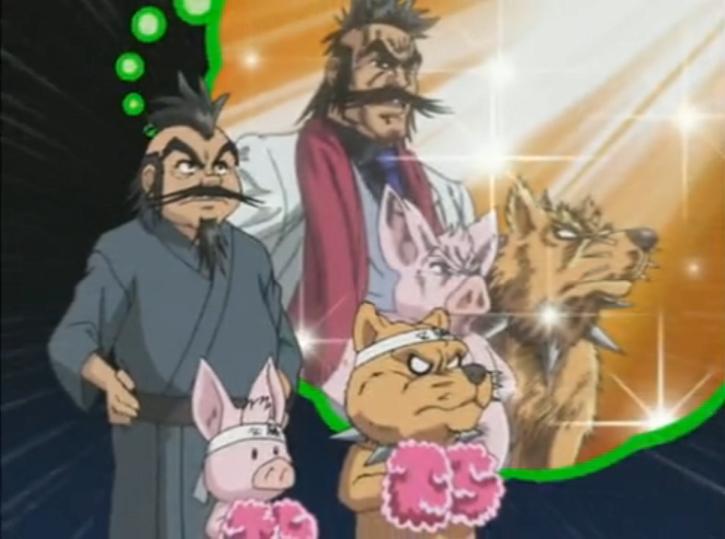 Final Grade: ++
In other news, Jubbz started a fantasy football league for anime bloggers, but there are currently only three teams because nobody likes him. Want to get in on it? More info here.