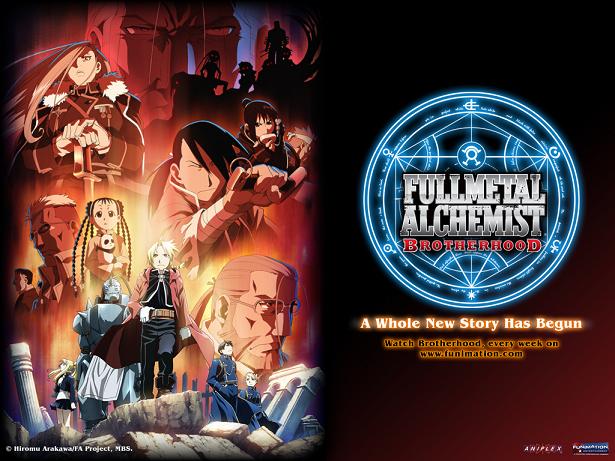 Warning: this post is 100% spoilers. If you haven't seen both FMA series, pay very close attention to the next two lines before deciding whether to read any further.
Full Metal Alchemist (plus Movie): +++
Full Metal Alchemist: Brotherhood: +++
---
FMA:B has too much to cover, so instead of reviewing the whole series, I'll just focus on the one area of change I found most satisfying: the homunculi.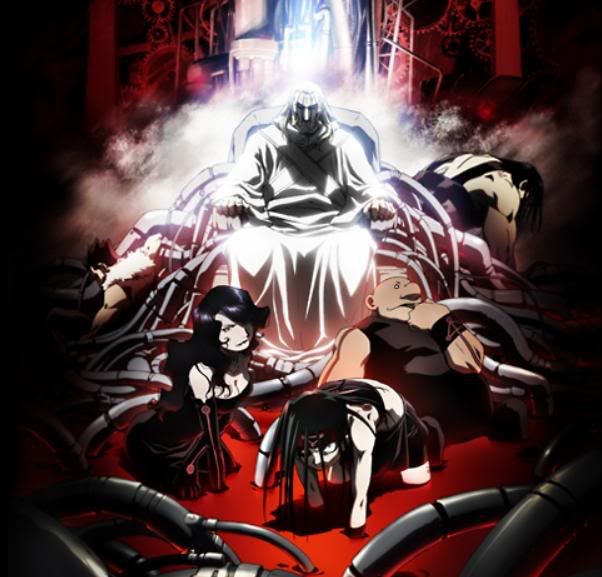 In the first Full Metal Alchemist series, you needed a remnant of the homunculus's corpse to kill it. Good luck. We're dealing with creatures that are potentially hundreds of years old and from potentially any part of the world. How are you supposed to track down the corpse's precise location? What if it decayed? What if it was moved? What if someone mislabeled the grave stones? What if the skull wasn't conveniently stored in a safe in the homunculus's home?
Things only get more unsettling when you throw in the philosopher's stone. In the first series, exactly what powers do the homunculi derive from the philosopher's stones? Regenerative powers seem unlimited. Abilities unique to each homunculus, like shape-shifting or turning your skin into armor, seem unlimited in both series. All the philosopher's stones seem to accomplish in the first series was stopping the homunculi from looking like an oozing morass of failure (except Gluttony). Furthermore, the first series has two tiers of philosopher's stones: the real deal and grossly underpowered rejects. If the homunculi are fed with the imperfect variety, does that mean their powers are imperfect? Won't they eventually break down on their own?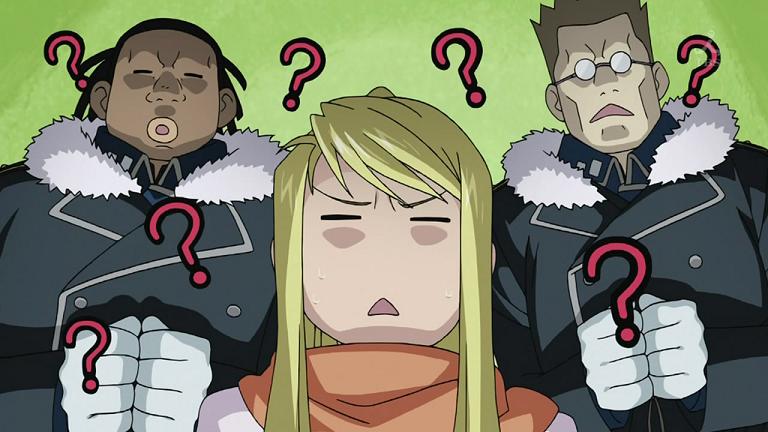 FMA:B straightens all this out with a simple rule: kill them until they're dead. Homunculi have a finite number of lives. If you kill them, they will lose them.
Another nice thing about FMA:B is that it explains why the homunculi are named after the seven deadly sins. Sure, in the first series you could interpret an explanation through a liberal arts no-such-thing-as-a-wrong-answer approach, but I don't swing that way.
The individual homunculi:
Gluttony: Same old.

Lust: Took the biggest hit. Definitely a more interesting character in the first series.

Sloth: Stock went down overall. Less of a MILF. Presumably spawned in a failed attempt to resurrect Maid Guy.

Pride: Looked awesome. Total disappointment in battle. Only two notable kills, and both were already dead severely wounded.

Wrath: Absolute fucking badass.

Envy: Solid as a character, weak as a fighter.

Greed: Excellent dynamic with Ling. It was just about the only thing I liked involving a Xing character.
---
If there's one thing the first series did better, it was drama. The first series thrived in darkness. FMA:B's drama was lame/cheesy/sappy more often than not. Also, I never liked that Truth guy. Props to the first series for cutting him out.