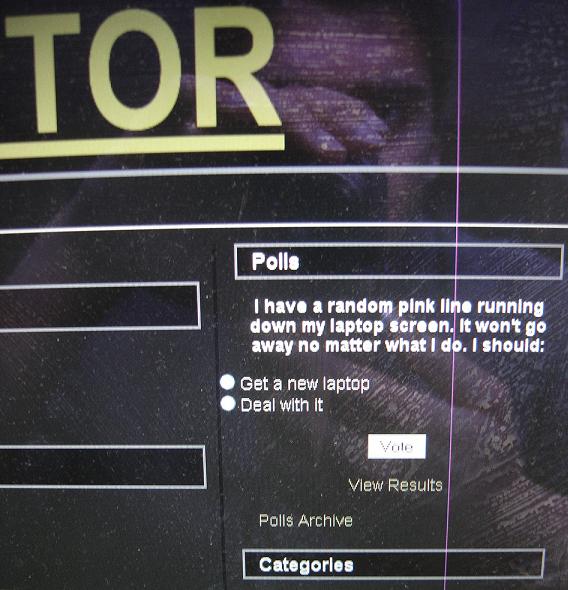 As you can imagine, this pink line has destroyed my will to write. There has to be at least one computer geek among you who can figure something out. A few notes:
– I hooked my laptop up to an external monitor. The pink line doesn't show up on the external monitor.
– I've tried UDPixel. I don't see any dead/stuck pixels, just a continuous pink line from top to bottom.
– The line shows up as soon as I start/restart my computer and never goes away.
– Whoever figures out how to fix my laptop will get cake.
– This post will self-destruct in one week.