Although I've never cared about anime seasons, I do occasionally get bored enough to take quick glance at season preview charts. A few years ago, a peculiar title in the top right caught my eye.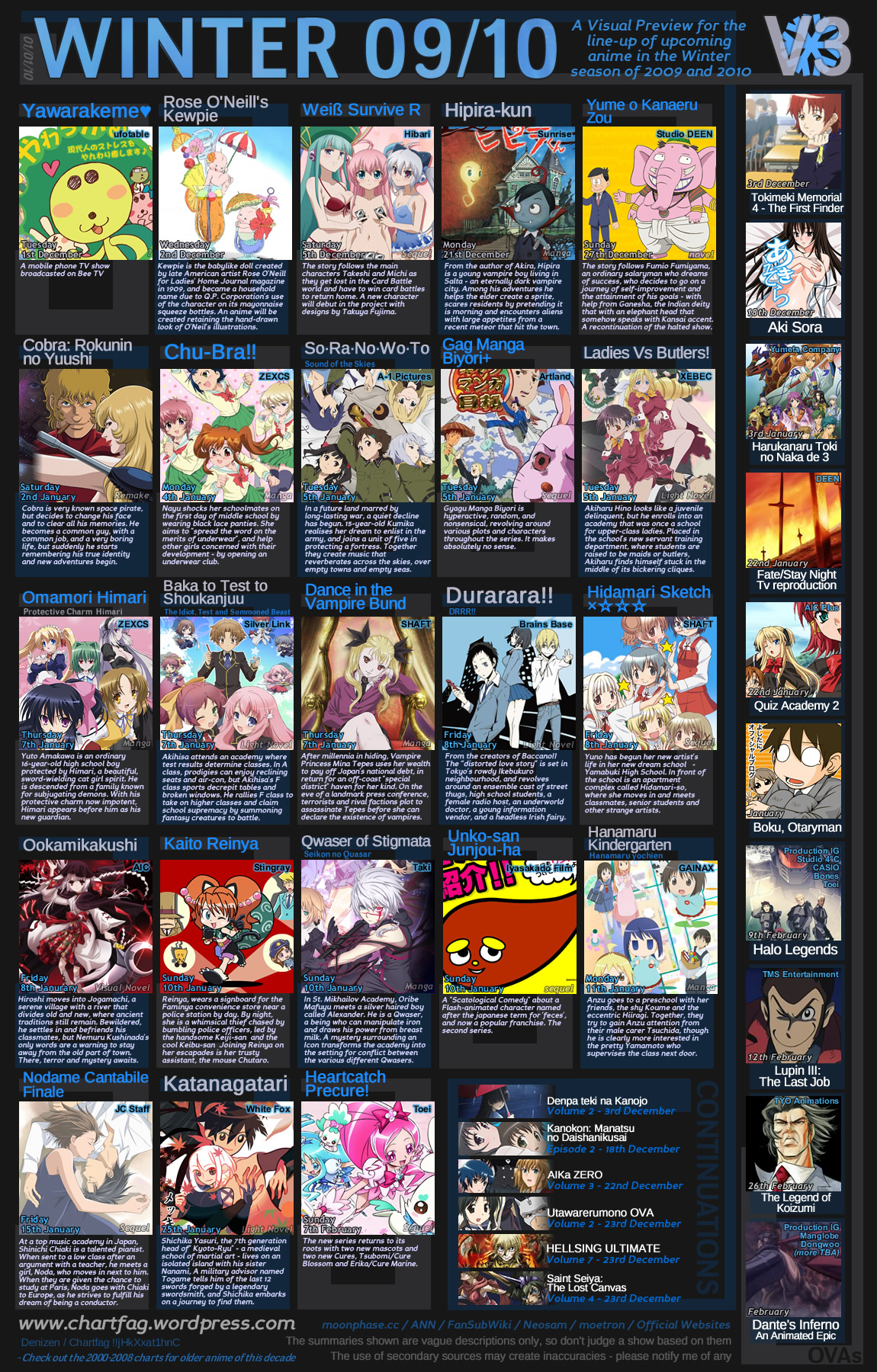 Halted? Whatever for?
I dug around to find this anime, but all I could find was the J-Drama. No sale.
Fast-forward to a few weeks ago. I'd just finished watching the Liar Game drama and was satisfied enough to consider branching out to other J-Dramas. I'd remembered that Yume wo Kanaeru Zou had a drama, but first I tried to see if the anime had become available. I couldn't find it anywhere. I looked for the best-selling novel. It wasn't translated. I had no choice but to settle for the drama.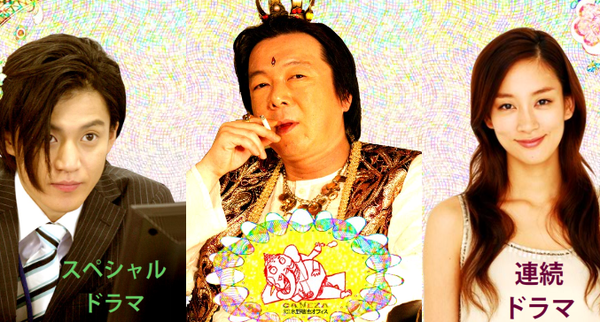 The pimp in the middle is Ganesha. Forgive me if I stated the obvious. To the right is the lead character from the TV series. To the left is the lead character from the special, which is a prequel to the TV series. The premise of both the series and the special is that the lead characters are dissatisfied with their lives and one day pray for help. Ganesha shows up and offers to help turn their lives around. He makes them sign a contract requiring them to accomplish any task he assigns or face a lifetime of misery. Although the various tasks initially seem meaningless and mildly sadistic, they ultimately teach valuable life lessons.
I expected the show to be terrible. Much to my surprise, it was not only watchable but largely enjoyable. The show had creativity, humor, and heart. I may have even preferred it to an anime form. Who knows what would've happened? The lead characters would probably be 15 instead of 25. Ganesha would probably be a little girl who ends every sentence with ~zou. It's nice to watch a show about adults for a change.
A few negatives:
Ganesha is apparently the god of shitty puns
Ganesha's elephant mode is pretty gross
Lame acting at times (although the lead actress has an amusing array of facial contortions)
In conclusion, despite my strong general preference for anime over live action anything (except sports and porn), there's no question I'd take this show over another generic harem or "slice-of-life" anime. Seriously, take another look at that season preview chart. How many of those shows look better?
Yume wo Kanaeru Zou:
++
Yume wo Kanaeru Zou Special:
+