Ever since the end of The Man Show (i.e., the beginning of the Rogan & Stanhope atrocity), my only exposure to Adam Carolla was a few crappy segments of Too Late with Adam Carolla. I was told he was much better at podcasts, but I was too lazy to ever check them out. Throw in some lame books by comedians I was much more into at the time, and I didn't expect much from Carolla's first book.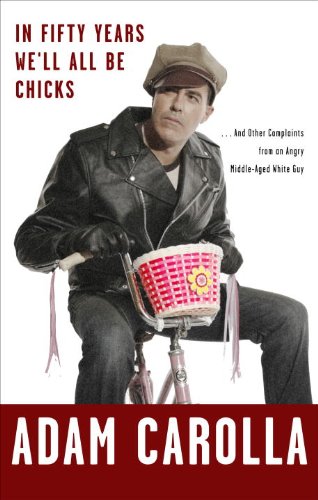 Did I say book? I meant audiobook, available from my local library. Best use of tax dollars ever. Especially since I listened to it twice.
The first segment of the book is the most unexpectedly inspirational story I've ever heard. You could go to the biography section of any bookstore with a blindfold on and easily find a book about someone who had a shittier upbringing or had to work harder to succeed, but this story hit the sweet spot between being inspiring and being relatable. No spoilers. Just read/listen to the book/audiobook.
The rest of the book is topical humor, only a small portion of which is dedicated to the estrogenization of society (not that volumes couldn't be written about it). The variety of humor not only keeps the book fresh, it also covers a lot comedic territory I haven't seen anywhere else, let alone the increasingly crowded "fratire" genre.
Final Grade: +++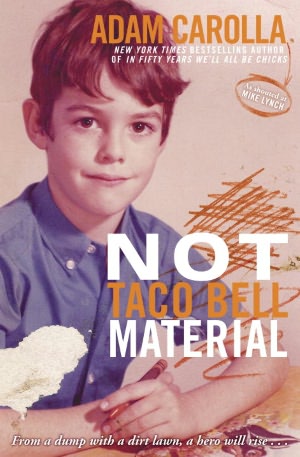 I'm usually one to stick with the format of first impression, especially if it's free, but I had to switch to paper this time to get an autograph.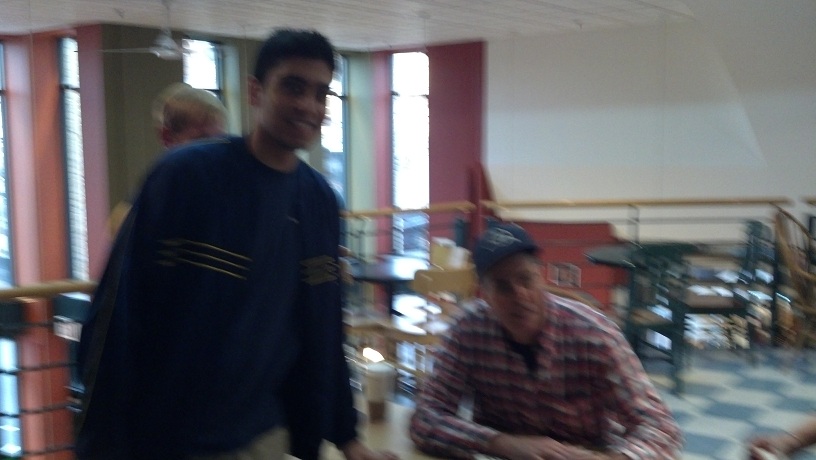 Carolla's second book, Not Taco Bell Material, is basically a bunch of anecdotes about him and his friends screwing around. It's not as captivating as his first book, and is best viewed as a supplement thereto, but I still finished it in three days.
Final Grade: ++