This year, the END DAY is going back to its video game roots.
I'd just beaten Kingdom Hearts. Light and order were restored to the universe. Mickey and his pals were living happily ever after. I was not. I'd begun frantically searching for something to wash all that cleanliness out of me when I discovered a game billed as Pokemon in hell. The game begins with the destruction of the world. So far, so good.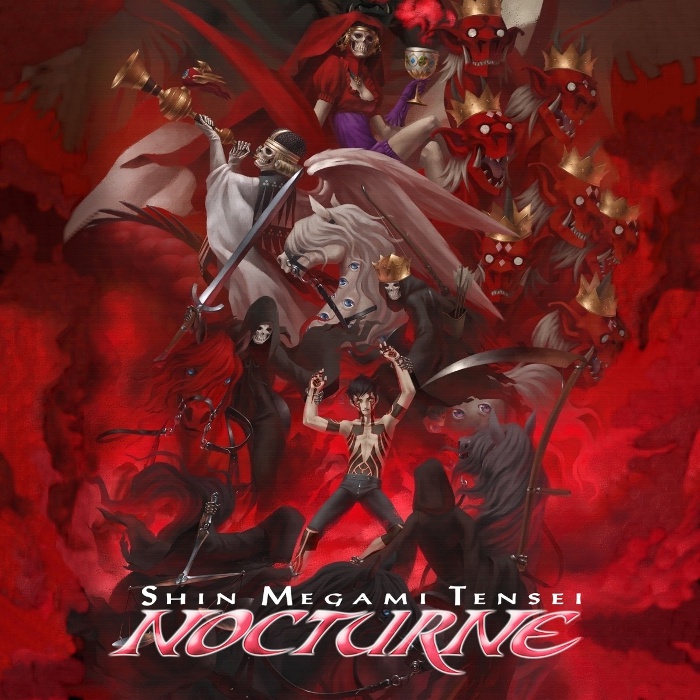 Like Kingdom Hearts, Nocturne has the option of selecting between two difficulty levels. I wasn't foolish enough to think there would be a hard mode equivalency between a game titled Kingdom Hearts and a game alternatively titled Lucifer's Call. I considered taking the easy route. Then I was taunted by the most condescending difficulty level description in the universe.


I chose to seek the thrill of death, which basically meant replacing "Zorak" with "Hard mode" in the song below.
The game started off well enough. The gameplay was like any other RPG's, and I got through the initial bosses without much difficulty. Then came the Matador.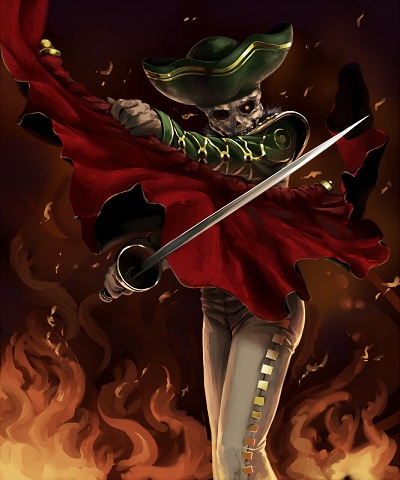 Calling the Matador a Wake-Up Call Boss is an understatement, unless you mean waking players up by stabbing them in the urethra while singing the Spice Girls. The Matador was the first in a long line of bosses that can only be beaten by a painful combination of grinding, party reconfiguration, and hacking the battle system to its absolute limits.
I enjoy tough games so long as they're fair. Nocturne isn't one of them. Everything about the game is cheap except the price tag.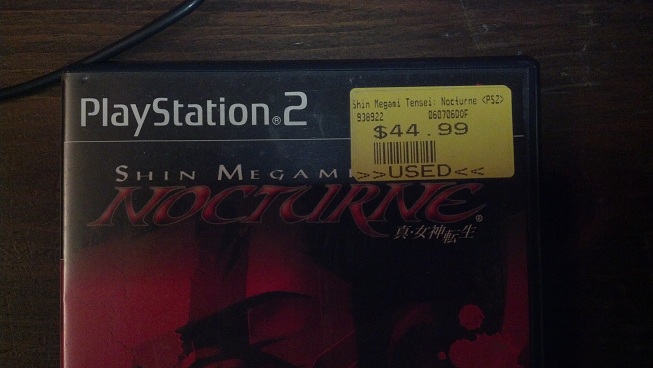 — Game Over if the main character dies in battle. The other three party members could have full HP and revival skills. Tough luck. It's hard to put an exact number on it, but I estimate this makes you about 10–100x more likely to get a Game Over.
— There are two "elements" of instant death attacks: expel and death (basically a "light" instant death and a "dark" instant death). Enemies actually use them, and they actually work. For most of the game it's hard to protect against one, let alone both, and in some instances protecting against one actually makes you vulnerable to the other.
— You're at a serious disadvantage if the opponent moves first. If you get back attacked, you may as well hit the reset button. Your main character can learn up to eight skills at a time. I had to waste one on an anti-back attack ability because it does more to protect you from death than any other ability in the game.
— No continue points. Each time you die, you have to load directly from the memory card (after sitting through the same annoying sequence of corporate logos). Not only does this mean you always have to start from the last place you saved, it also means the official game time includes only time spent between saving and saving, not saving and dying. While I dropped the game with about 55 hours on the official clock, I estimate I put in at least 150 hours. That's right, I spent 2/3 of the game seeking the thrill of death.
— There are few save points and even fewer heal points. On top of that dungeons are LONG. Nothing says "fun" like fighting your way up a 150-floor obelisk.
— Random battles after bosses. Yeah, you heard me right. No automatic teleportation to safety after beating a boss. You don't even get your health restored. You have to fight your way in and fight your way out.
— By far the most valuable skills against bosses are buffing/debuffing spells. From the Matador onward, bosses can't be beaten without them. Your first few turns must be spent lowering the boss's stats and/or raising your own. Oh, and all that effort can all be canceled by one move.
— Party members level up about about twice as slowly as the main character. If you don't reconfigure your party, your power level will be too low. If you do reconfigure your party, you'll lose many if not all the skills you trained your old party members to acquire.
— Party members gain certain skills randomly. If you fuse two members together, you don't get to select which skills they carry over from their previous incarnations; the game just picks a few at random for you. When party members level up, they sometimes change their skills randomly, often into something completely different. A healing skill could turn into a fire skill for no reason. You have to option to stop this, but since the unknown new skill could be something useful, it's a risk you're often tempted to take.
Think these issues sound bad? Now think about them in combination. You're in a long dungeon and get hit with the kind of death spell you're not protected against. You're near the end of a long dungeon when a party member overwrites a useful skill with a shitty skill, leaving you to either suck it up or restart all the way from the previous save point. You just used up all your strength against a boss and get back attacked in a random battle on the way out. It sucks.
Not only was I cocky enough to take on Hard mode, I was masochistic enough to aim for the True ending. Before you get on my case about how stupid this was, keep in mind that I was playing a long time ago when my eyes worked and I was much lazier than anyone who cared about his future had any business being. To get the True ending, you have to:
Beat eight "Fiend" bosses (all are optional after the Matador)
Complete an optional five-stage dungeon
Beat an insanely hard extra boss after the final boss
I'd taken down the Fiends, completed three of the five optional stages, and gotten up to the final dungeon of the required plot. By this point I was pretty sick of the game and thought about settling for a regular ending instead of working overtime for the True ending. Then I remembered a neat little website that was just becoming popular at the time: YouTube. Perhaps I could take a quick glance at the True ending to see if it was worth the effort.
…
…
That's it? Are you kidding me? One minute and thirty seconds? You expect me to grind my ass off for another 50 hours so I can listen to a little kid, listen to an old man, and then walk into the darkness? DROPPED.
---
Six years have passed. Most of the earth has become dominated by mutated creates I'd battled in the following games since dropping Nocturne:
Devil May Cry
Devil May Cry 3
Kingdom Hearts 2
Final Fantasy XII
God Hand
God of War
God of War II
Prince of Persia: The Sands of Time
Metal Gear Solid 3
Resident Evil 4
Odin Sphere
My PS2, which I'd owned for 10 years, was on its last legs. Whatever business I still had with it had to be finished now. There was no way I'd go for the True ending, but I was still curious about which of the regular endings I'd get.
Yosuga: The world ruled by power
Musubi: The world of isolation
Shijima: The world devoid of emotion
Neutral: The world returns to normal
Demon: The world of chaos
After the world is destroyed at the beginning of the game, a temporary world is created. You explore the temporary world and adopt a philosophy for creating a new world based on the various choices you make. I ended up getting the neutral ending. Figures. I took a look at the other endings on YouTube. They're all short and crappy.
I finally beat the game at the 72-hour mark. In other words, I beat it at the 200-hour mark.
Just to show you how screwed up the game is, my game-winning party consisted of me, a character I'd had since the beginning, a character I went out of my way to fuse, and a character I'd captured for the hell of it, never used previously, never intended to use, summoned out of desperation, and realized was pretty useful against the final boss.
Final Grade:
~
A lot of cool concepts plagued by battle system lacking in both fairness and fun.
My next and final PS2 game will be Okami. After that I'm getting either a PS3 or an Xbox 360 for my next target: