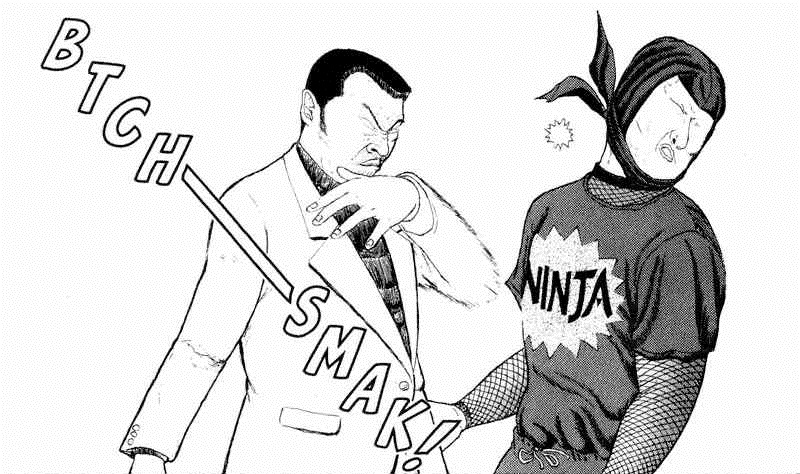 I'm not going to bother attempting to define obviousness, but I'm more than happy to point out a few things idiots often confuse it for:
Intuition
Hindsight Bias
Help (Can't figure it out yourself? Not obvious.)
Let's jump straight into a few recent examples. SPOILER ALERT.
Attack on Titan
Back when I was reading the Attack on Titan manga, I didn't predict the human identity of the female titan. You know why? Because I had no good reason to presume the female titan had a human identity. It's certainly possible to arrive at her identity before the big reveal, but to do so, you'd have to go through the following logical steps:
Buy into a human-titan theory (before the characters do)
Assume the human in question was a previously introduced character
Process of elimination
Reasonable? Sure. Obvious? Not at all. It takes too many leaps of faith, especially when you consider the character's personality and military post. Yet half the internet not only knew her identity, they had the audacity to claim it was obvious. I was shocked. Was I stupider than half the internet?
I dug into their reasoning and discovered their eureka moment: their hair kind of looks the same. You fucking morons. First of all, no, it doesn't look the same. If anything, her hair looks the most like Krista's, followed by Armin's. The only similarity is that it's blond, and that would only be a giveaway if you're suffering from a severe case of confirmation bias.
Here's how the internet really discovered her identity. Every jackass who picked up the manga after watching three episodes of the anime started telling their friends, "I know who the female titan is!" This spoils them in two ways. First it tells them the female titan is a human. Second, it suggests that her identity was previously introduced. The question of "Who is the female titan" spreads around the internet like wildfire, and the internet collectively looks back at all the clues, goes through a process of elimination, and arrives at the correct answer.
Sword Art Online II
Death Gun's true identity was so obvious! Except Death Gun is 3+ people. And the one that got revealed wasn't the main Death Gun. And the main Death Gun wasn't a previously introduced character, so his identity was not only not obvious, it was impossible to discover. But hey, one of them was a previously introduced character. So what if there was absolutely no evidence pointing to him? "It's always the quiet ones!" Except it wasn't in the last arc, or the arc before that.
Here's a case where people are crying "obvious!" not because it was obvious in any way, shape, or form, but because they don't like the show and are looking for every excuse to bash it. Some of them are just pissed off about the rape scene. I agree, it was traumatizing. In Japan there was a huge spike in rape after that episode because Death Gun made rape cool again for boys and girls of all ages. Isn't it obvious that violence against women on TV causes violence against women in real life?
Akame ga Kill
The show tells you that one of three characters will die in a fight. When the fight is over, what fraction of the audience starts gloating about how obvious the death was? You guessed it: 1/3.
Then some geniuses thought it was obvious that Esdeath would fall for Tatsumi. Why, exactly? Even in the most shameless harem anime, older women are just teases, and dominatrix characters are only thrown in for gimmicks. Did they guess that Tatsumi and Esdeath's relationship would be an integral part of the story? If so, did they guess how it would be an integral part of the story? Simply knowing the relationship will exist doesn't ruin the excitement; that's when the fun begins!
The moral of the story is that Esdeath is really fucking hot. That much is obvious.