To be fair, I never cared for any installment in the Lupin III franchise. The few times I caught Lupin III episodes on Adult Swim, I was usually leaving it on in the background as I did my homework. Yes, that's how little I cared about Lupin III—I actually chose to do homework instead of watching it. Out of pure boredom on a recent flight, I caught the 2014 live-action Lupin III movie. Let's just say it was about as good as your typical live-action anime adaptation, despite half the movie being in Engrish and Oguri Shun somehow managing to not look like a woman.
I can't say there's anything particularly bad about Lupin III. It's just dull. It's one of those early anime I'm comfortable calling a cartoon, like Astro Boy or Speed Racer. The appeal is childish. The characters were one-dimensional, there was no continuity between episodes, the tricks the characters pulled off were pretty lame, and generally speaking, very little of what made me an anime fan could be found in Lupin III. When I first heard of The Woman Called Fujiko Mine, I expected a more mature show than its predecessors, not just in terms of sex appeal but also plot and character depth. Just my kind of show, right?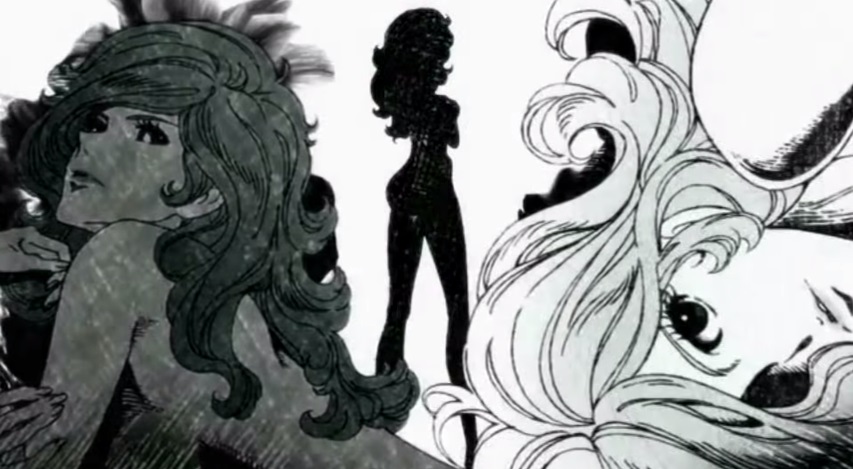 The disaster started mere seconds into the opening sequence. I never thought nipple pinching would fail to arouse me. Then again, I'd never watched nipple pinching while an old lady recited a poem about Wuthering Heights. I quickly caught on to what that boner-killing opening sequence was trying to accomplish: it was trying to be tasteful. Could it be any more trite? Take any porno, make it black & white, and recite poetry. Suddenly it's classy, right? What a sham. Tasteful porn is for elitists, liars, cowards, tools, and hypocrites. All the best porn is raunchy, smut-peddling filth.
The entire show was attention whoring. It kept screaming, "hey, look how sexy but tasteful but also sexy I am!". There's nothing more irritating than porn commentary. It's like the time I could barely watch 30 seconds of the lingerie football league because of the dipshit announcers. "Look at that pose! Look at that! LOOK AT THAT!" No shit, Sherlock.
After the first few minutes of ugly artsy bullshit, I watched the rest of the episode at 2x speed in the hopes that I'd quickly run into some substance. It never came. Given that my viewing time was essentially half an episode, The Woman Called Fujiko Mine is tied with Strike Witches for my quickest drop.
Final Grade:
~~

(Dropped)

There's a new Lupin III anime coming out this season. I won't be watching it.