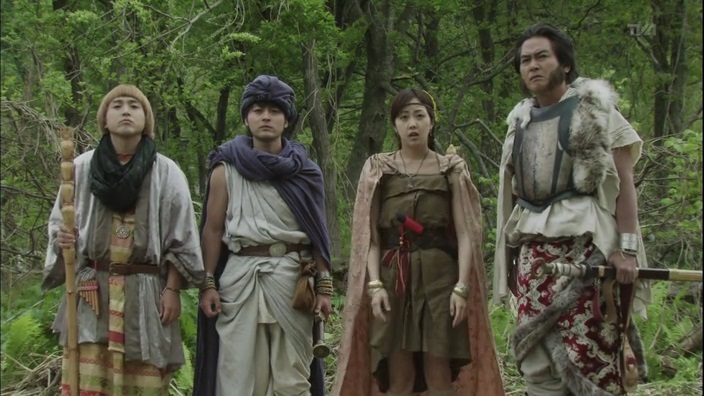 With all the trapped-in-an-RPG shows that've been coming out lately, it's kind of refreshing to see a show that cuts to the chase. The main character of Yuusha Yoshihiko (The Hero Yoshihiko/The Brave Yoshihiko) is an actual RPG protagonist—or at least a parody of one. The show is most directly a twist on the Dragon Quest franchise (which I've never played) but can be understood well enough in the greater context of the RPG genre. Yuusha Yoshihiko follows Yoshihiko's quest to assemble a party, level up, collect items, and battle monsters. The cast includes:
Yoshihiko: The cowardly, lustful, deadpan anti-hero
Danjo: An elderly swordsman with incredible sideburns, unsurprisingly the only one who can actually fight
Murasaki: The token chick, whose attractiveness takes a major dive in the third season
Mereb: A bumbling mage who introduces a worthless new spell in each episode
Hisa: Yoshihiko's sister, who stalks him throughout his journey
The Buddha: A guiding deity who is impossible to understand without subtitles
Yuusha Yoshihiko features all of Japan's greatest comedic techniques, including:
explaining jokes
repeating jokes
overacting
overreacting
being really loud
reference dropping
celebrity circlejerking
The jokes miss more than they hit, but there's just enough on both the comedy and adventure sides to keep you going. It's got some good music too.
Final Grade:
~