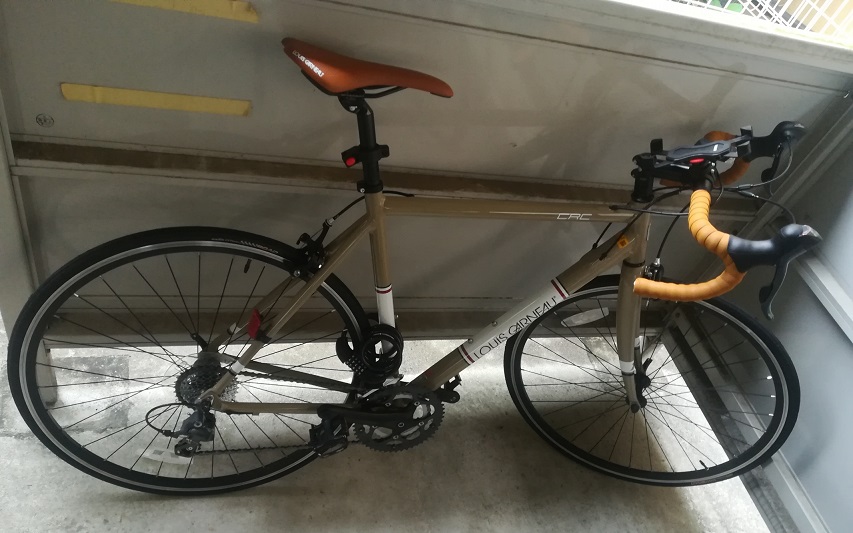 To stay in shape during the lockdown, I took up bicycling, and to neutralize my efforts, I started watching Yowamushi Pedal. The main character, Sakamichi Onoda, cycles with enthusiasm unseen since Golden Boy's Kintaro Oe, except Kintaro speeds up by chanting about studying, while Sakamichi speeds up by chanting about his anime waifu. Who's the bigger nerd? Probably Sakamichi. But characterization was never Yowamushi Pedal's strong suit; that would be the racing, which was quite engrossing despite the lack of Eurobeat. Anyway, in the spirit (and definitely not the athletic form) of Sakamichi, I rode out to Akihabara to review the first two seasons of Yowamushi Pedal.
I also stopped by Kabukicho, Shinjuku's infamous red-light district, to review Kabukicho Sherlock, or as it's called in what I presume to be English, Case File nº221: Kabukicho. Unlike City Hunter: Shinjuku Private Eyes, which portrayed Shinjuku very realistically, Kabukicho Sherlock's depiction of Shinjuku is highly stylized. For example, you're not going to find nearly that many transsexuals in Kabukicho (they're all over in Shinjuku Nichome). Also, someone like Donald Trump would never become the political head of Shinjuku, although a few years back I would've thought the same about the USA. All in all, the show is ok, but be warned, there are way too many uniquely Japanese references in the show for me to recommend it to a general Western audience.
Wait, what, there was a simuldub?
True fans of the Ghost in the Shell franchise seem to think that Ghost in the Shell: SAC_2045 is a complete betrayal its previous installments. Less psychobabble. No mullets. A plot that isn't drowned out with needless detail. Let's hope the second half of the show also forgets where it came from.
Let me save you 75 minutes of your life: The Velocipastor is terrible. You're welcome.
Jiro Dreams of Sushi, while I dream of people who admire Jiro's work ethic turning off Netflix and committing 30 minutes a day to literally any craft. Make no mistake about it, Jiro is an impressive dude, and I can only assume his sushi tastes great. I could also get sushi that tastes just as good (to anyone who isn't a professional food critic) for a fraction of the price made by a Vietnamese immigrant who just learned how to make sushi last week.