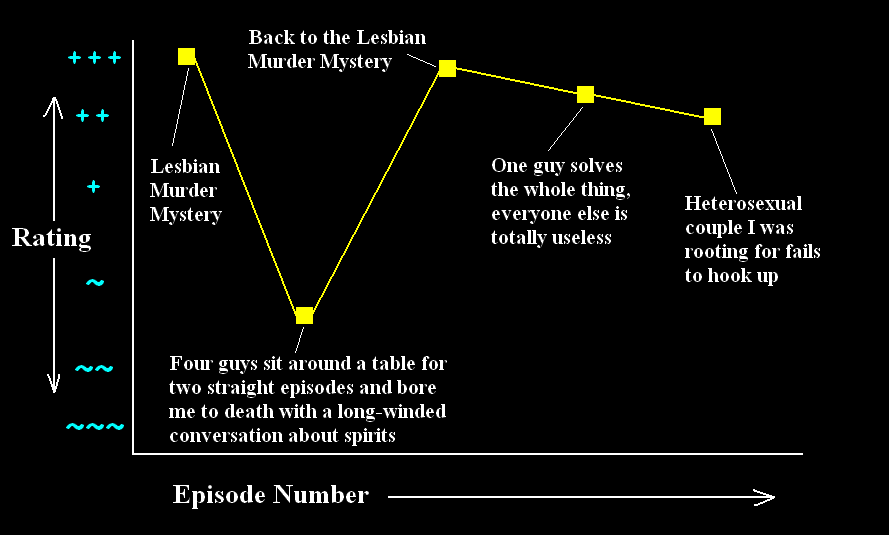 I started watching Mouryou no Hako back in 2008. The show was great. My eyes were great. Unfortunately, neither was meant to last. Subbing for the show quickly slowed to a halt. At the time I couldn't believe that fansubbers were running from a lesbian murder mystery. Now I can't blame them. I wouldn't be able to stomach subbing all that spirit bullshit either.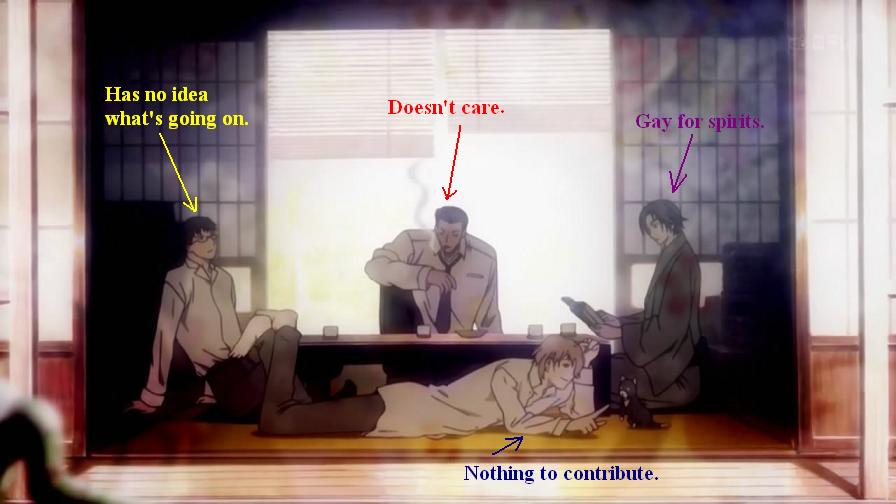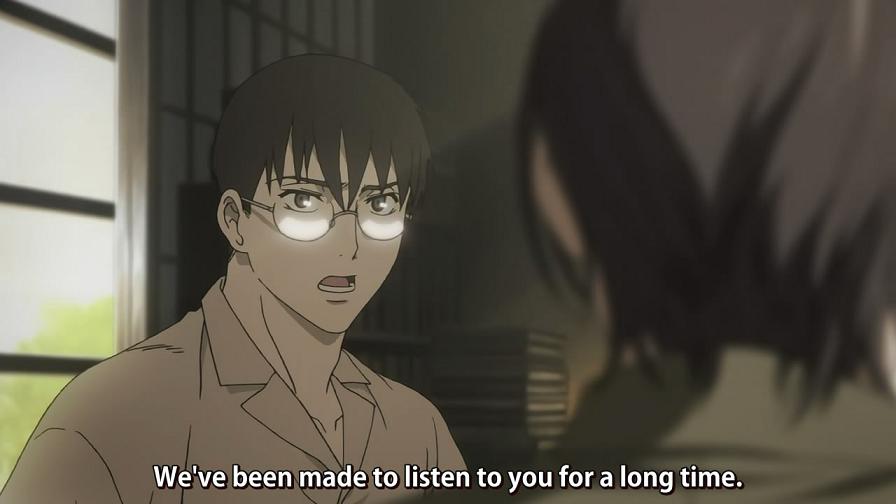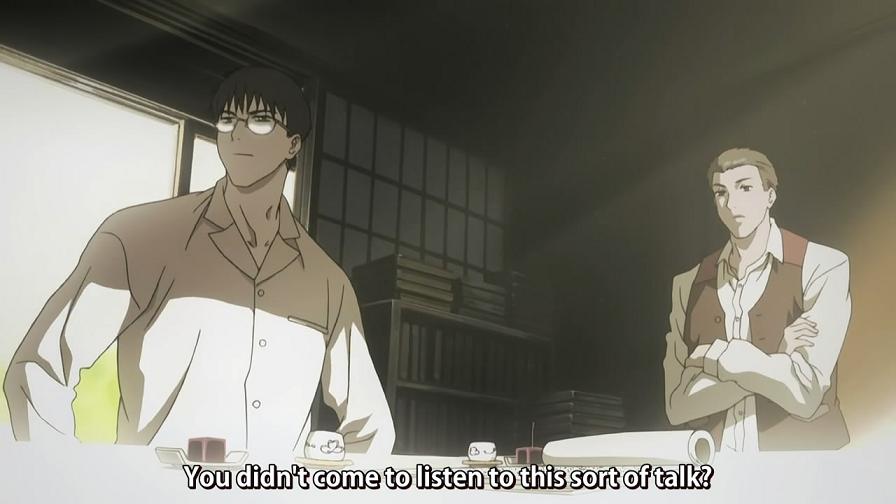 After two straight episodes of the seemingly ceaseless spirit snoozefest, the show finally gets back to its lesbian murder mystery roots. From that point on my only major complaint is that the spirit otaku solves the whole thing almost single-handedly. What's the point of the other three guys if they're just going to be useless and fail to hook up with the females of my choosing?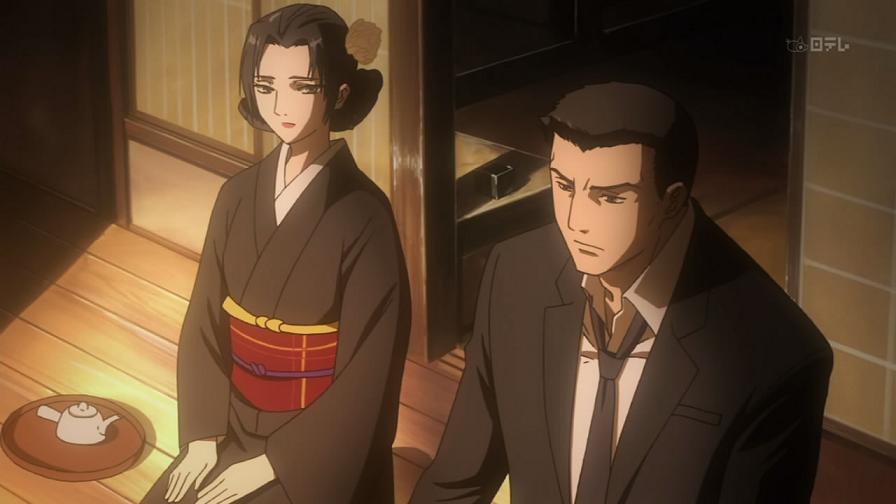 Final Grade: ++
For the record, just because I'm making fun of a show doesn't mean I think it sucks. If anything, I'm substantially more critical of good shows because they're the ones that are most often overrated and undercriticized. I rarely write a post for the sole purpose of making fun of a crappy show unless I'm seriously pissed off at it. Besides, I'm perceptive enough to bash anything I watch, so there's no need for me to pick the low-hanging fruit.
I shall conclude with a story about how Mouryou no Hako protected my chastity. One of my sister's horny friends was trying to rape me. Somehow I convinced her that the only way I'd allow her to spend time around me was if she watched anime. She agreed, so I put on an episode of Mouryou no Hako. She said exactly three things during the episode:
Are they lesbians?

They have huge eyes.

This is confusing…
I hate people who talk while I watch anime. Thankfully, she left with two minutes remaining in the episode. My loins remain unspoilt to this day.