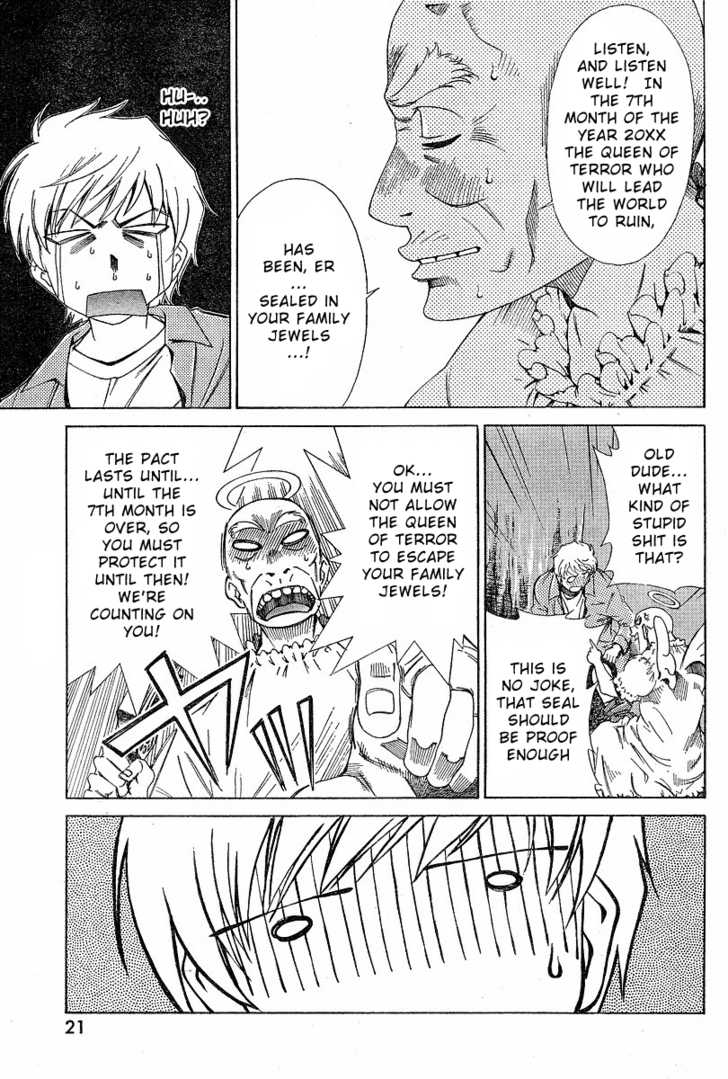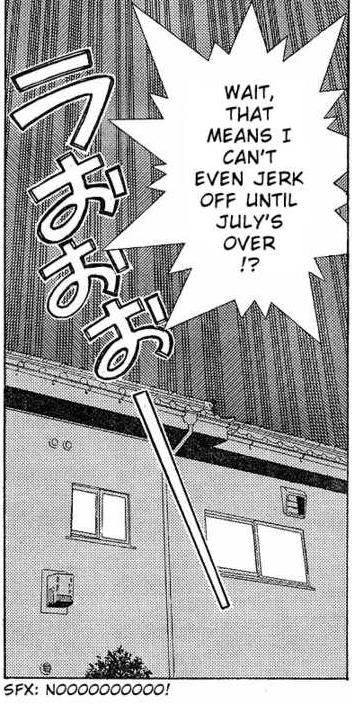 Many of you have been wondering what I've been doing for the past month. In a few words, I was saving the world.
In the 7th month of the year 20XX, the Queen of Terror was sealed in My Balls. To save mankind from total annihilation, I had no choice but to keep myself from ejaculating for the entire month. Some might call me a hero. I have no right to argue. 'Tis no small feat to triumph where others have tried and failed.
Much like Odysseus had himself tied to the mast of his ship so he couldn't jerk off to the Sirens, I too found ways to steer clear of temptation, and I kept a diary thereof.
Day 1: Put Dvorak stickers on my keyboard
Day 2. Finished reading A Random Walk Down Wall Street
Day 3. Played Donkey Kong Country
Day 4. Watched about 20 minutes of Mexico vs. Chile soccer, which conveniently covered both Chile goals
Day 5. Went to the Library
Day 6. Backed up my database
Day 7. Watched Jeter ground out to second for the millionth time this season, stuck at 2998 hits
Day 8. Upgraded from PHP 4.4.9 to PHP 5.2.4, upgraded to WordPress 3.2
Day 9. Read an online box score of Jeter's 5-5, 3000th hit game
Day 10. Took a nap
Day 11. Took another nap
Day 12. Ate shrimp for both lunch and dinner
Day 13. Wrote the first sentence of a new post
Day 14. Picked an opening pic for the new post
Day 15. Thought about writing a second sentence for the new post, ended up taking a nap
Day 16. Went to a barbeque
Day 17. Watched Japan beat the US in women's soccer
Day 18. Went to jury duty, then went to the DMV
Day 19. Watched two Simpsons episodes
Day 20. Watched two Simpsons episodes and took a nap
Day 21. Got a massage
Day 22. Laughed at other people whining about the heat wave
Day 23. Got a car wash
Day 24. Practiced the Futae no Kiwami on my wall
Day 25. Missed a phone call and actually called back
Day 26. Ran a 5K
Day 27. Went to the Patent Office, listened to Detroit Metal City in the search room
Day 28. Stayed three hours late at work
Day 29. Dropped my mother off at the airport
Day 30. Watched Ron Paul videos for about two hours straight
Day 31. Wrote this post
Thus, the world was saved.
You're welcome.
---
UPDATE: Lt. Wargan thanked me with fan art based off my old harem post, thus making everyone else's thanks worthless by comparison.

---
UPDATE: I saved the world again in 2013.