Kyoto
Approximately 70% of Kyoto consists of temples, shrines, castles, and souvenir shops. They're pretty cool, but if you've seen one you've seen them all.
I didn't go to the Geisha district. They're too family-friendly in this day and age. I didn't go to the Kyoto International Manga Museum, which is basically a glorified manga library.
Osaka
Osaka Castle is exactly what it sounds like.
Spa World is a sort of bath house theme park with various themed baths from around the world. It's also half-price during the summer for some reason. If bathing for hours sounds like your idea of a good time (it does to me), you'll love this place.
Takoyaki and okonomiyaki are hit or miss. Okonomiyaki is not "Japanese pizza", and anyone who says otherwise should be forced to eat actual Japanese pizza.
Dotonbori is as ghetto a place as you'll ever see in Japan, and it's still safer than neighborhoods half a mile from my house back in New York.
Nara
The deer in Nara will molest you the moment they see/smell food in your hands/pockets/bags. I don't mean to sounds racist or anything, but Japanese deer are really short. I've illustrated this by photographing a random girl having to bend down to take a picture of a fully grown male deer.
The Giant Buddha is impressively gigantic. I've illustrated this by photographing a random girl standing next to the statue; otherwise it's hard to get a sense of its scale. I am a master photographer.
Shirakawa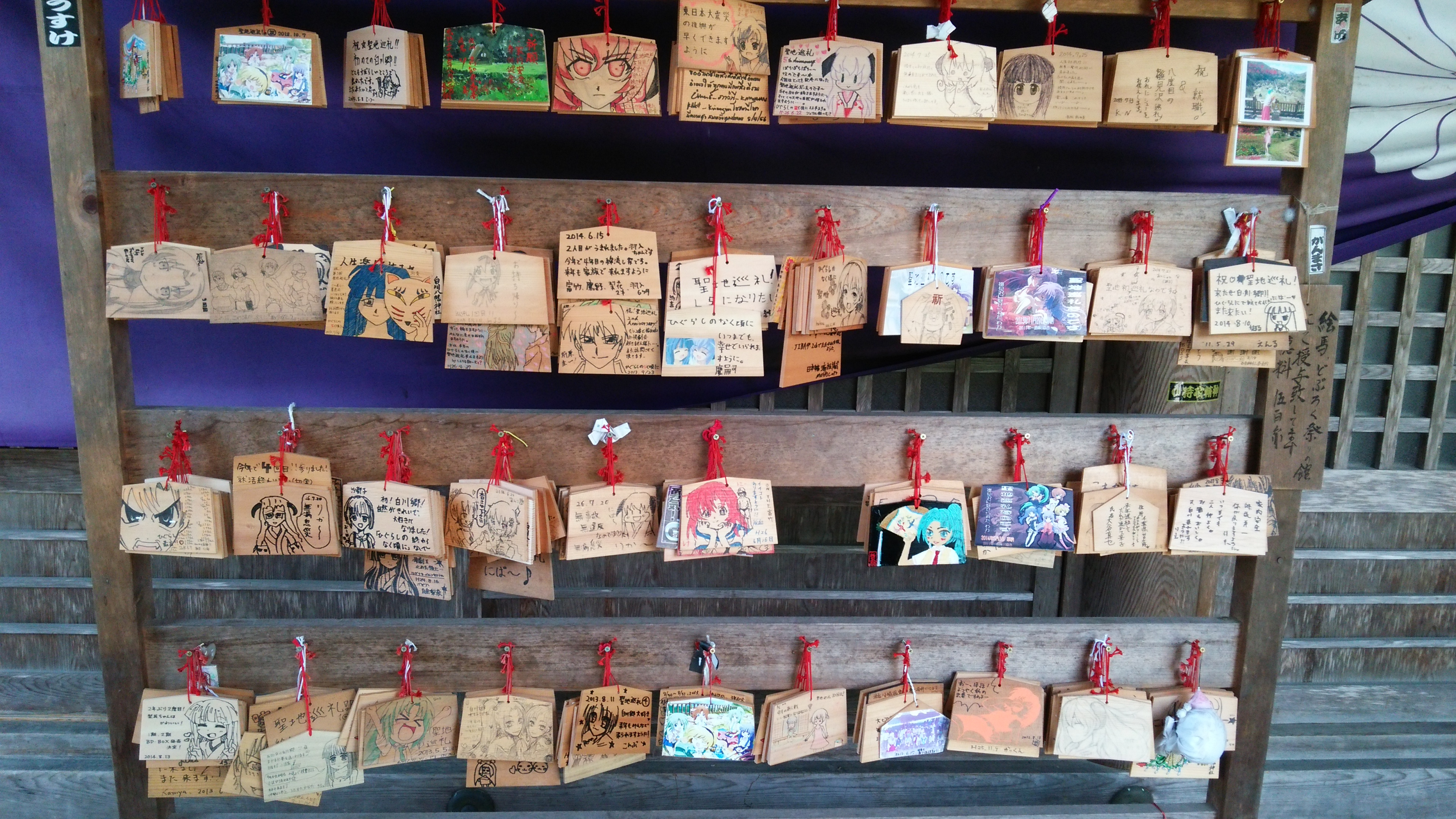 Shirakawa-go is a UNESCO World Heritage Site because of its Gassho-style thatched-roof cottages. Somehow this is an enormous tourist draw.
The more culturally significant reason to visit Shirakawa-go is that it's the village that inspired Higurashi's Hinamizawa. Oddly enough, the only place in Shirakawa that embraces Higurashi is the shrine.
Takayama
Takayama is the closest city to Shirakawa. It's home to the only Mexican restaurant in Japan, which was closed at noon on a Wednesday. I would kill for Taco Bell right now.
Takayama's claim to fame is having "one of the three most beautiful festivals" in Japan. From my vast knowledge of bragging, that means they have the third most beautiful festival in Japan.
If you're not in town during the festival (I wasn't), Takayama is one of those cities that has no major attractions but does have enough minor attractions to keep you occupied for a day or two. There are enough shrines and temples per square foot to rival Kyoto.
Matsumoto
Matsumoto is the exact opposite of Takayama: one major attraction and nothing else to do. No wonder this place was packed. With every parking lot in the area charging by the half hour, I opted not to bankrupt myself by getting on line to go inside the castle.
Tokyo
Golden Gai (Shinjuku): Home to tons of crappy bars that all have cover charges.
Roppongi: Great place to go if you enjoy being solicited by Japanese prostitutes and Nigerian club owners.