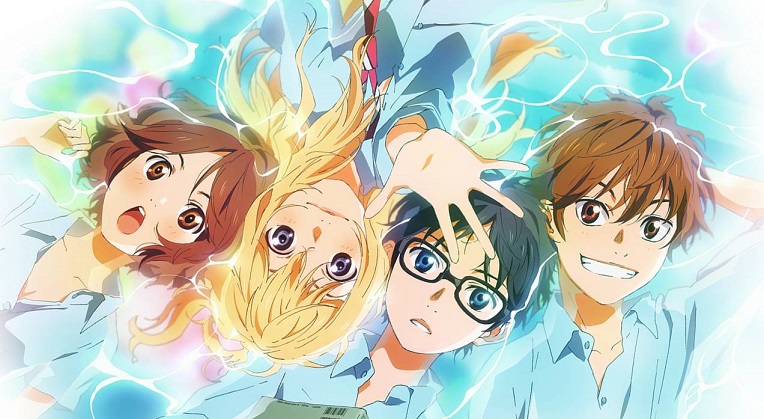 Shigatsu wa Kimi no Uso (Your Lie in April) is a touching story about the power of armchair psychology.
It starts out with some kid getting assaulted. This is comical because it's a girl assaulting a boy. The fun never ends. Tomboy assaults Beta Male until he's confounded by psychoses that can only be solved by armchair psychology.
Beta Male's mother beat him until she died of exhaustion. Childhood trauma? ✓
The music community ostracized Beta Male for playing sheet music so perfectly that he lacked individuality. Perfectionism? Guilt? Inferiority complex? Finding yourself? It doesn't take a degree in psychology to assume these terms are relevant.
Just when you think there aren't enough pre-psych majors to go around, Shigatsu ups the ante by introducing Freud Jr. She was so skilled at psychoanalyzing Tomboy that the show found it wasteful to add a second dimension to her personality.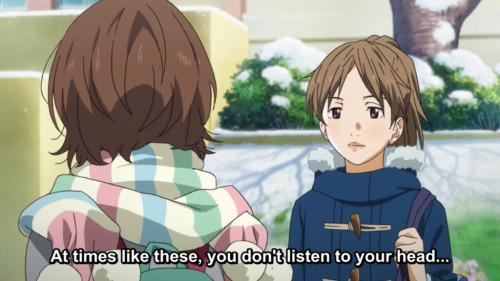 Freud Jr. analyzes Tomboy. Free Spirit analyzes Beta Male. Pimp with a Heart of Gold analyzes Tomboy. Tomboy analyzes Beta Male. Beta Male analyzes Free Spirit. In sum, Shigatsu wa Kimi no Uso is full of characters who can armchair psychologize everyone else in the universe with surgical precision yet have no idea how they're feeling themselves.
Final Grade:
+
Yeah, the drama is stupid, but the music scenes are awesome. Wouldn't be the first time good music justified watching an anime, and it won't be the last.