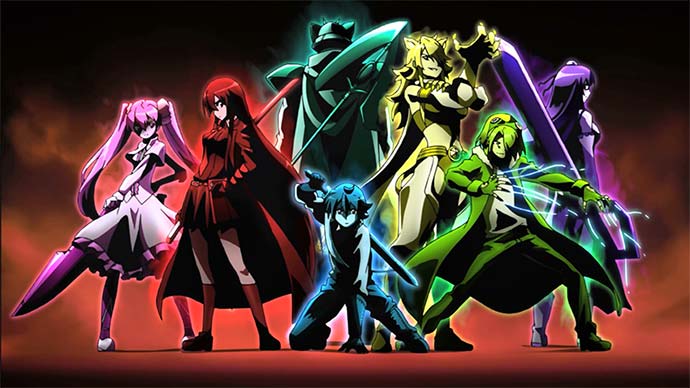 Akame ga Kill is finally over. The last two times I talked about it, I projected a +++. Regrettably, it fell short.
Manga Grade:
++
Anime Grade:
+
My biggest miscalculation was predicting four years ago that the manga would wrap up in two years. In order to extend a story that kills off all its characters, you have to either add new characters or bring back dead ones (which Naruto proved is a terrible idea). The new round of mid-bosses wasn't quite filler but certainly didn't add much. It bogged down the previously excellent pacing and forced some of the characters' powers to escalate past the point of absurdity.
Aside from the pacing and the powers, the good points of the first half of the manga more or less remained. The mood was dark and the characters died left and right. Some saw this as a gimmick, because they prefer "battles" in shows like Kill la Kill where everyone plays patty-cakes and runs away. In real battles people die. Constantly going into battle and surviving is the real gimmick.
Esdeath, despite being a pedophile herself, was an elite object of the non-pedophilic gaze. Perhaps the most disappointing thing about the anime being underwhelming is that there were no (good) doujin of Esdeath at Comiket (and extremely few Akame ga Kill goods in Akihabara in general). In equal parts due to Esdeath being awesome, my advanced age, and having something vaguely resembling a sex life for the first time in my life, I doubt I'll ever crush this hard on an anime character again.
The manga had really cool art. It's a bigger reason for my liking the manga that I'd like to admit, but I realized it pretty quickly, and I knew that the anime's substandard production values would dig it into a hole. I'm not good at quantifying these things, so the best I can say is that the anime didn't give off the same vibe as the manga. Ultimately, the anime wasn't bad, but it certainly didn't do the manga justice.
One question remains. Am I an asshole? On one hand, I recommended an unfinished series at its peak. On the other hand, it didn't turn out as good as I'd hoped, so the monthly wait caused less pain and suffering than anticipated. Perhaps debating this is my penance.