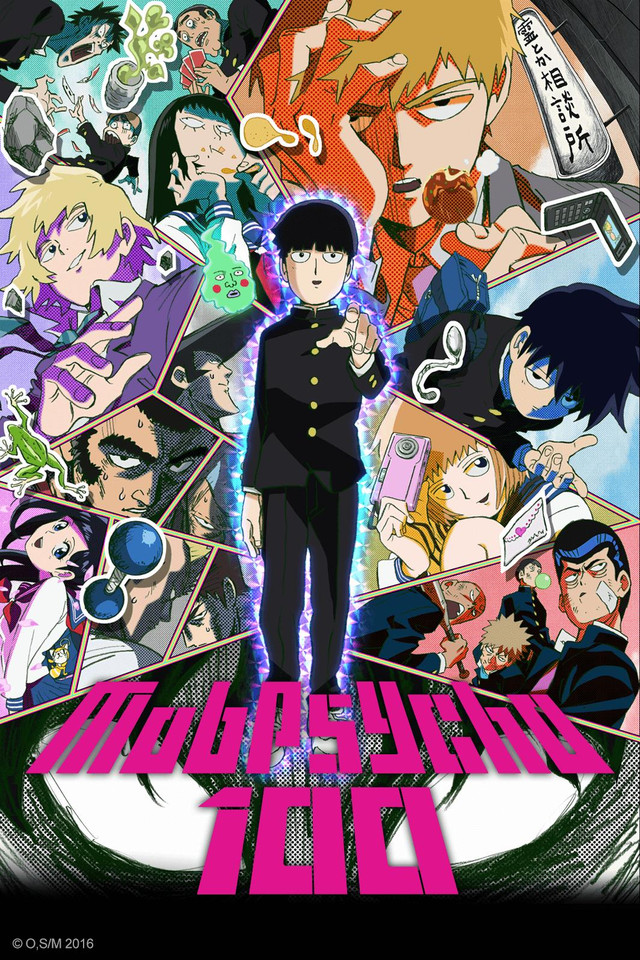 The following three things almost always make anime suck:
Mob Psycho 100 not only survived these abominations but thrived despite them. Written by the same author as One Punch Man, Mob Psycho 100 delivers what One Punch Man doesn't: a story, and a damn good one.
Although the first few episodes are pretty bland, the series soon develops something curiously rare in anime: a huge variety interesting conflicts presented without moralization. For example, the main character doesn't want to use his superpowers for fear that they might consume him and/or be a crutch he needlessly relies on in everyday life. We've seen this before. A lot. But how often is it done without the show bombarding you with its righteousness? How often is it done without the show trying to shove the right vs. wrong debate down your throat? This kid's philosophy is just some kid's philosophy, not necessarily the philosophy of the show or its creator. It's not necessarily right or wrong. It's just what he came to believe as the sum total of all the circumstances and encounters earlier in his life. You know, good character development.
It's precisely because the show doesn't moralize that it's much more interesting than shows that really want to make you care. I recently watched Kabaneri of the Iron Fortress. Towards the end it couldn't stop moping over its "survival of the fittest" debate. Who cares? Let the viewers make the call—if we feel like it. Otherwise let us watch the zombie apocalypse in peace.
As with many great stories, it's unpredictable without being random. Randomness blows. I hate that randomness is often passed off as creative, especially in the realm of comedy. The anime faked me out (for the better) several times over. Perhaps that's the sign of a great show more than anything else.
Final Grade:
+++
Best anime of 2016.
I was going to wait until finishing Showa Genroku Rakugo Shinjuu before making that call, but since watching the first three episodes of Rakugo, I've watched precisely zero episodes of Rakugo and 30 episodes of Railgun (a good show, but not "anime of the year" material). Also, Rakugo doesn't seem like it'd hold up without the homoeroticism.