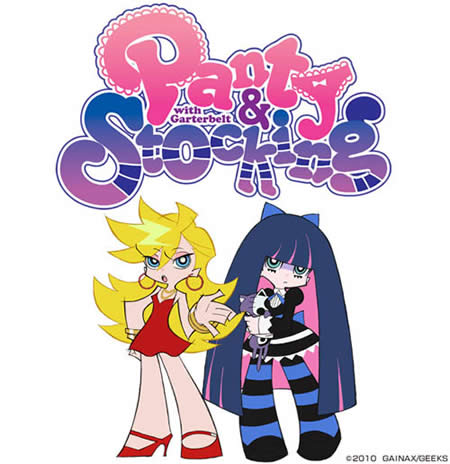 I heard all the hype. P&Sw/G was so hip and radical and antiestablishment and subverts tropes and doesn't take itself seriously and is made by GAINAX. This had to be the best thing since Astro Boy. But before I could watch it, I had to figure out what stockings and garterbelts were. (I was sure I'd seen them before. I just never had a reason to know what they were called.)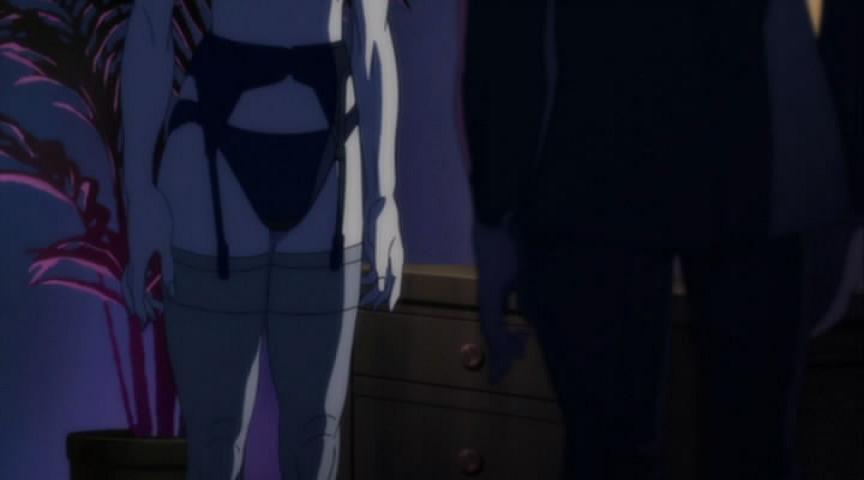 As expected, stockings and garterbelts are two of many pieces of clothing that women think are sexy and men think, "Great, another piece of clothing to get off her." Less is not more. Don't let fat chick propaganda teach you otherwise.
I was reluctant to watch P&Sw/G because I expected it to feel gimmicky. To some extent it was. The Powerpuff Girls style lost its edge pretty quickly, especially considering how much better Panty & Stocking look in anime form, as seen when they're stripping to that "you are secretly gay" song.
My bigger concern was that Panty and Stocking would be one-trick ponies. (A woman who likes sweets?! A woman who likes sex and isn't a lesbian?! How bold!) Stocking did turn out to be pretty boring, but Panty not only defied my prediction that she'd be a total gimmick, she turned out to be the best character on the show. The worst character was one I never saw coming.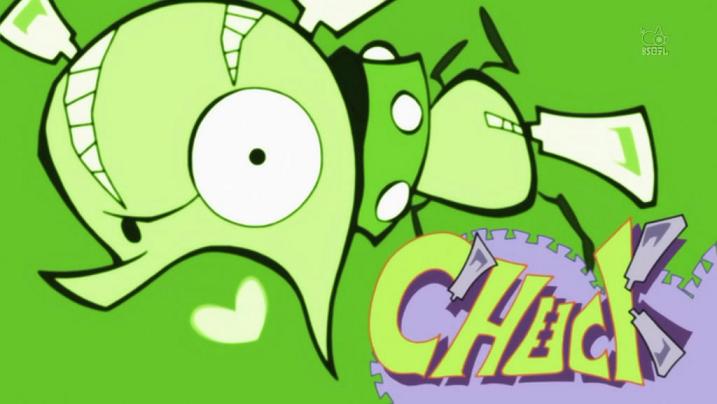 I thought the idea was to take the best qualities of western animation and leave all the braindead bullshit behind. I rarely skip a segment of a show, particularly one this short, but Chuck to the Future pushed me to my limit at the 2/3 mark. I also skipped the recap episode, but anyone stupid enough to watch recap episodes would probably like Chuck to the Future.
For what it's worth, the show had few dull moments. Getting me to care about its liveliness was the hard part. The show definitely had some good moments, but I often found myself spacing out, only to regain consciousness minutes later and feel like I hadn't missed a thing.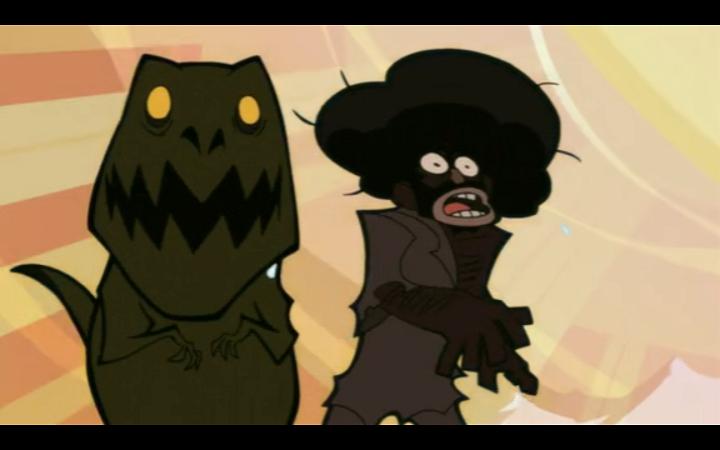 Final Grade:
+
I now await an anime parody of Johnny Bravo.