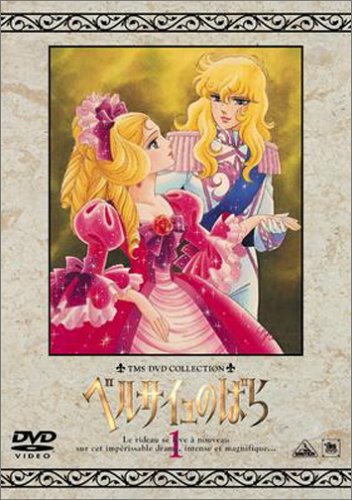 Some say Rose of Versailles is as good as it gets. I say it has been better gotten. There's one huge objective flaw that should keep anyone from giving RoV a perfect score.
Most of the RoV characters are actual historical figures. Oscar is not. She's not going to shoot the Duke of Orléans. She's not going to stab the Countess of Polignac. Of course, as a virtuous feminist fanservice character, she wouldn't kill anyone no matter what, for that's what yucky men do. The only thing Oscar can kill is tension.
Knowing that Oscar is a fictional character makes her integration into the key events of the French Revolution feel clumsy and forced. During the revolution-centric episodes, Oscar keeps making random appearances for seemingly no other reason than to remind us she's supposed to be the main character. The appeal of the French Revolution plotline is that it's a fascinating sequence of events that actually happened. Oscar's appearances remind us we're watching fiction. Oscar wasn't the reason Marie Antionette was accused of being a lesbian. She wasn't the reason the revolutionaries learned to build barricades. Give me a break.
The rest of my criticisms are admittedly more subjective. First of all, there were too many sparkles. For reasons I cannot fathom, the style would influence Japanese animation for decades to come.
Nobody cares about the old man. Would anyone care about me if all I ever did was play my accordion in the streets while rambling about the Seine? Get a job, loafer.
I can't believe how much this show sucks up to Marie Antionette. She's a stupid, useless, hedonist who people only like because she's moé. Basically, she's a K-ON character. People tell her to get her shit together; she tells them to eat cake. Her blind prostitwin is a far superior character (despite being more moé). At least she understands fiscal discipline, unlike the French Royalty entire modern worldwide political class.
Just imagine how much better K-ON would be if it had blind prostitutes.
Final Grade:
++