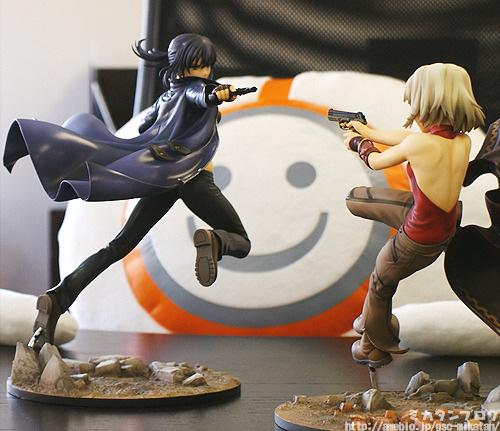 Ranking can be a tedious process. I'm way too lazy to work my way through O(n log n) algorithms. Luckily, the intro sequence saved me the trouble:
---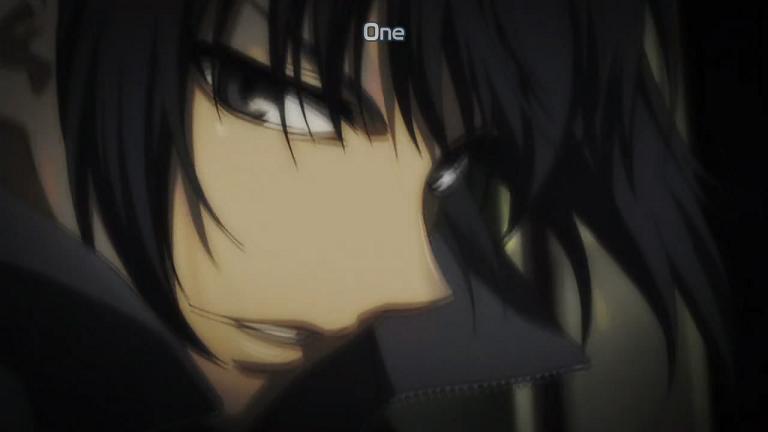 #1: Alphard
But Baka-Raptor, you're not supposed to start with #1! Going in reverse order builds suspense!
No it doesn't. Leaving the shittiest character for the end builds true suspense. The best character obviously deserves the top spot, and Alphard is boss. I like her as much as humanly possible without loving her.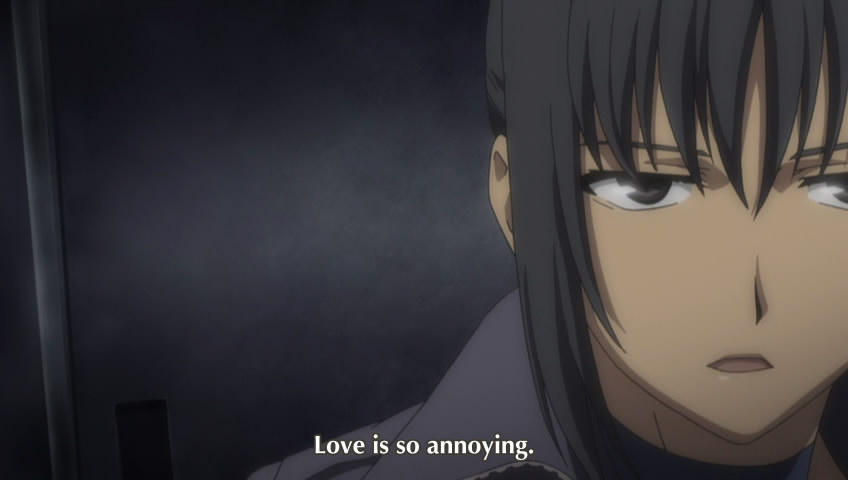 I know, right? Alphard and I agree about everything.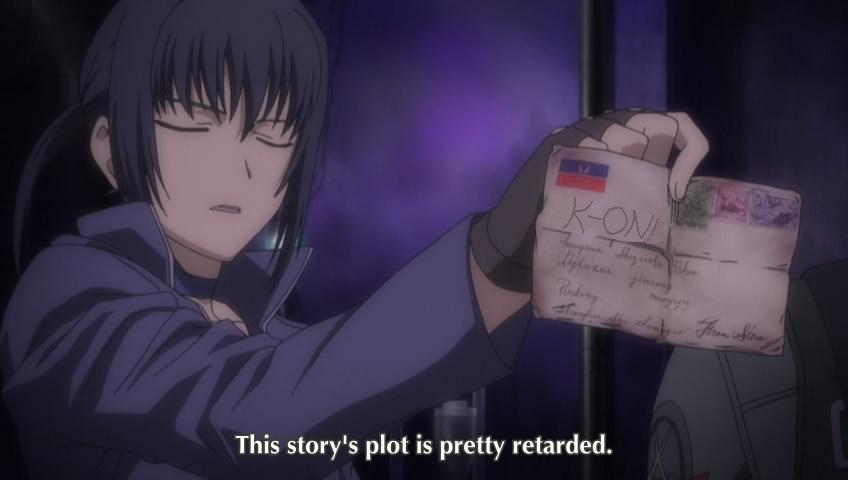 What sets Alphard apart from other women? Just look at her wardrobe:

It's hideous—and that's the point. Alphard doesn't care about fashion.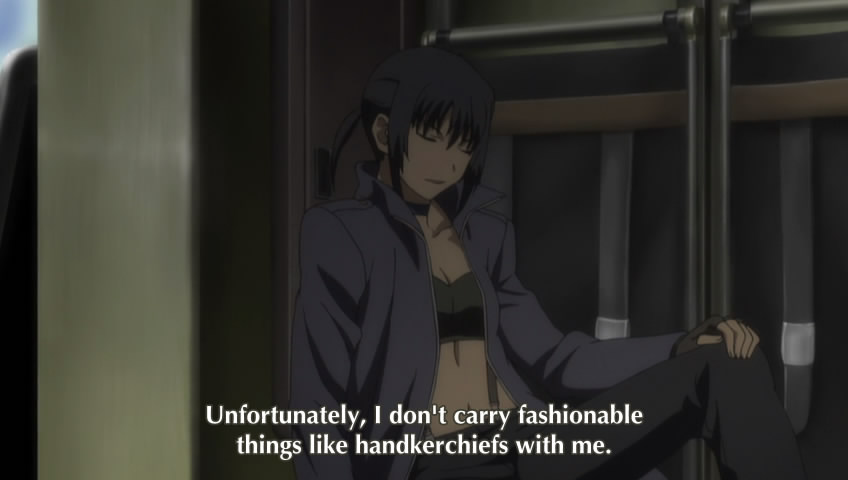 Of course, she'll dress up when necessary to propagate her malicious schemes.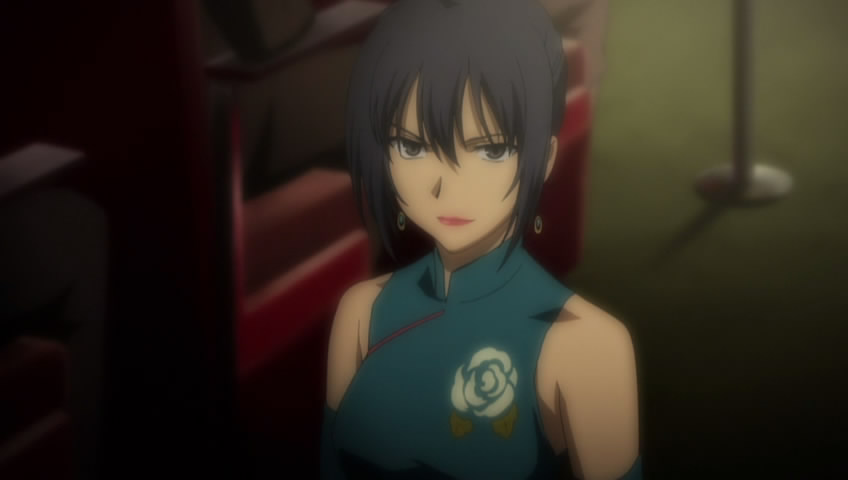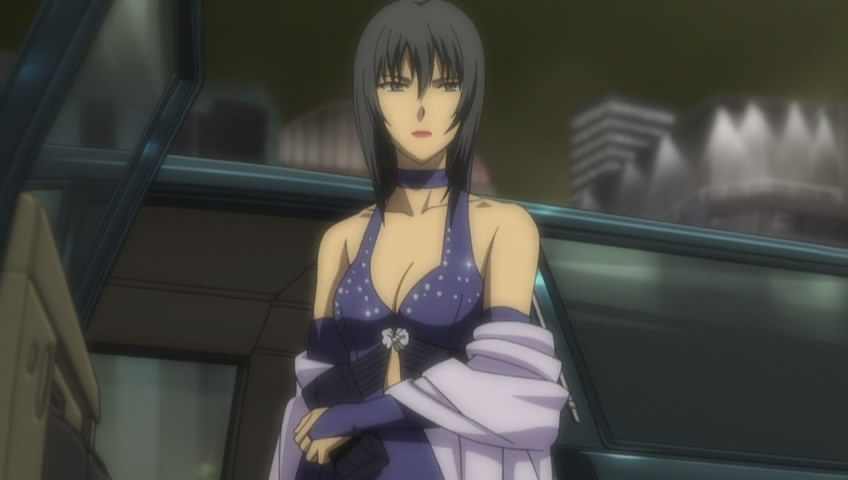 Alphard sparkles like a star in the sky. She's even hot enough to be in the same league as Jody Blue-Eyes Hayward.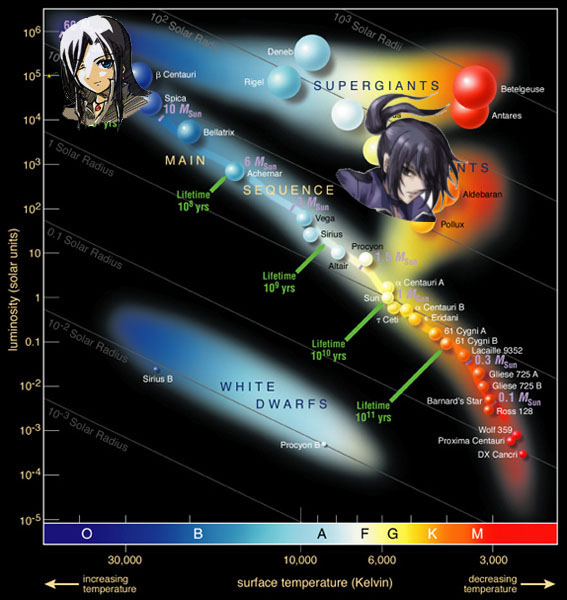 More proof that Alphard rules:
Lesbians go crazy for her (literally)
She only smiles out of amusement, deviousness, or badassery; never happiness or some other pussy emotion
She has the power to mysteriously disappear when a moving object momentarily passes your line of sight
Spoiler:

She shot her arm off

(OH SHIT!)
In sum, Alphard is now the yardstick by which I measure all women.
---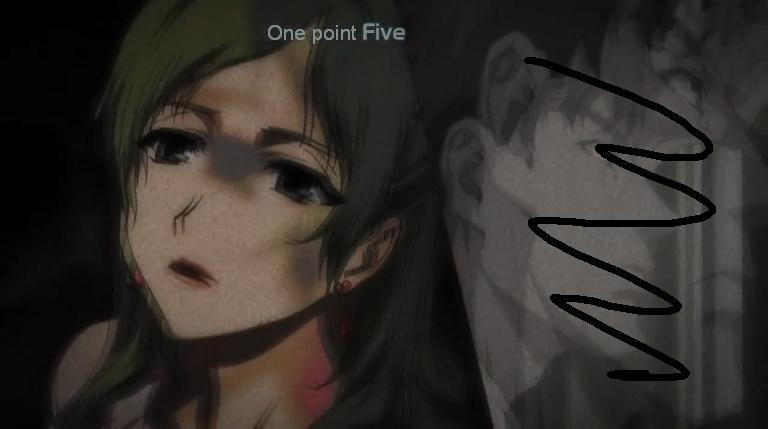 #1.5: Hakko
Hakko would be the #1 character on almost any other show. I could tell you why, but the shock may be too great if you're pregnant or diabetic. Don't read the following blinking yellow line you've probably already read if you're not prepared to have your mind blown.
HAKKO IS A MUTE CHICK VOICED BY MAMIKO NOTO!
It might seem impossible, but it's true, and it's unbelievable. First, Mamiko Noto is awesome, in the sense that I'm jealous of the way she makes a living as a highly touted voice actress when she uses the same damn voice for every role. Second, mute women are awesome.
Chane Laforet
Yuria (she was mute when she first met Kenshiro, which is why he fell in love with her)
There's nothing sexist about thinking that women are better when they keep their mouths shut. I'm also of the opinion that men who don't talk (like Golgo 13) are far superior to men who are incapable of shutting up (like Kamina).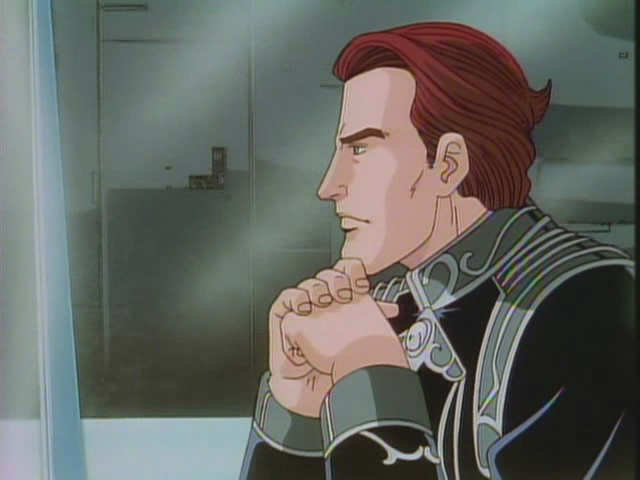 On top of the muteness, Hakko is gorgeous, deadly, and vengeful. What more could you want in a character? The only knock some people have on Hakko is the whole necrophilia thing. Honestly, I thought it was kind of romantic. Several years ago, I watched a touching wildlife documentary about an elephant who wouldn't leave the corpse of her dead calf for days after it died. This was the exact same situation. Hakko's deviance was driven by emotion, not sexual impulse. Besides, there's nothing wrong with necrophilia if the corpse is at least 18 years old.
---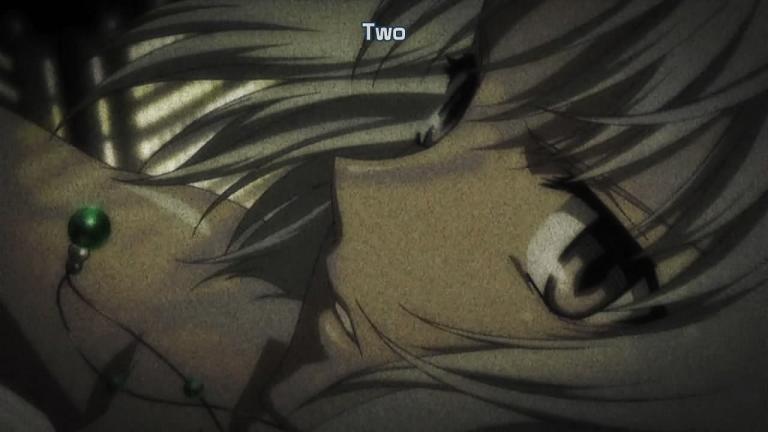 #2: Canaan
Canaan is one of those characters who gets stronger when she has something to protect. Normally this would annoy me, but Canaan is refreshingly unemotional. Even as she begins to discover her feelings, she rarely cries, whines, or mopes, and if she does, she gets right to the point. Throw in some wicked fight scenes and you've got a solid—though somewhat bland—lead character.
And she might be a lesbian. Thumbs up.
---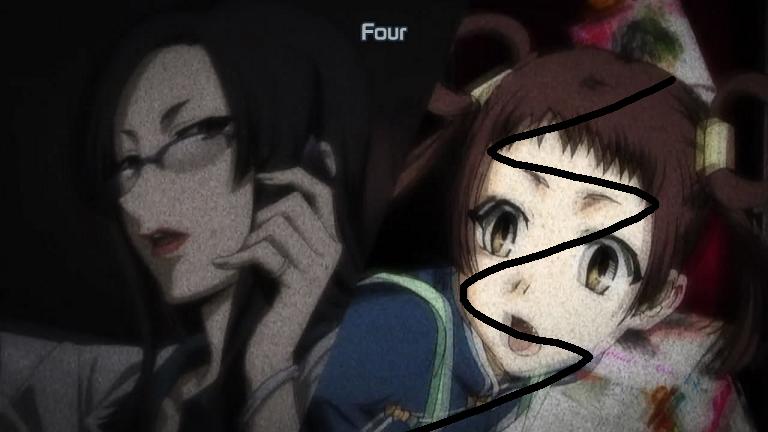 #4: Natsume
Cool. Mysterious. Knows how to get what she wants. Bonus points for actually looking Japanese. Might be higher up the rankings if she could fight.
---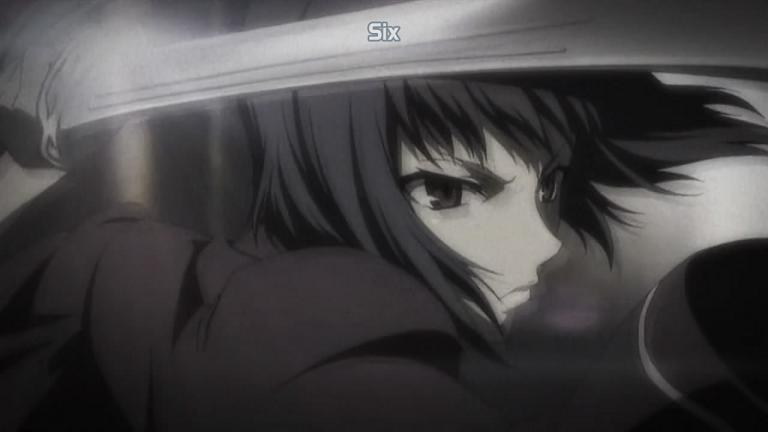 #6: Liang Qi
Villainous psycho-lesbians rarely fall this far, especially if they great taste in women. Unfortunately, Liang Qi's behavior was often incongruous with the tone of the show, and her death scene lasted about five minutes too long. I was also disappointed that she never had a true showdown with Canaan. On the bright side, she did have a showdown with Maria.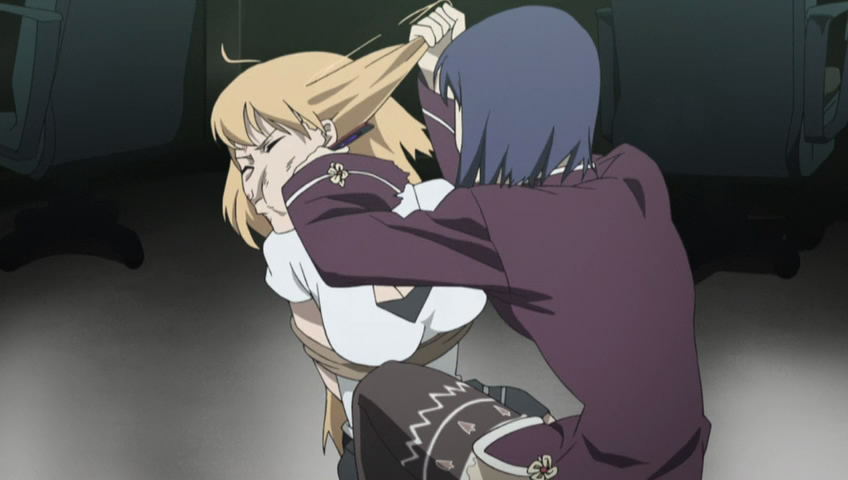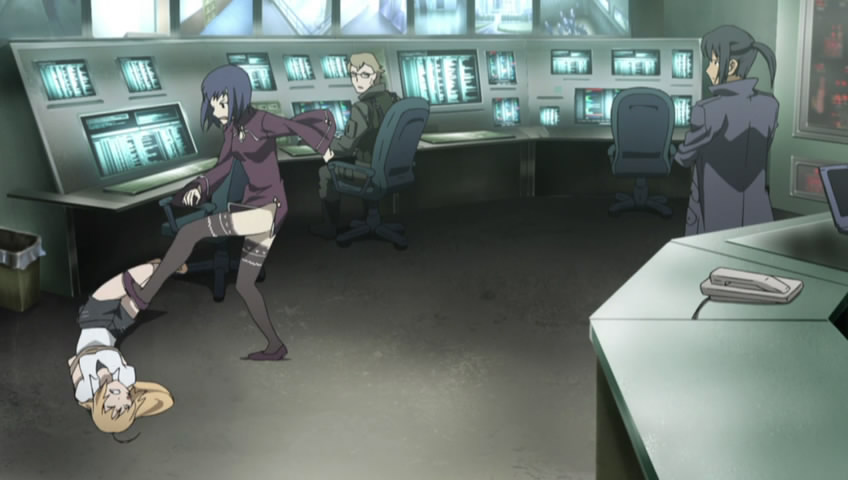 ---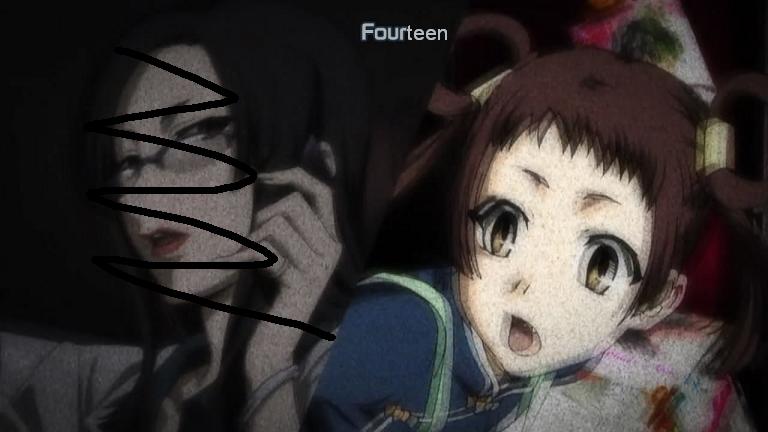 #14: Yunyun
Yunyun is the kind of silly, energetic, comic-relief character who rarely fails to annoy me. However, she escapes the title of worst character for three reasons:
She's useful once in a while
She might be using humor to cope with her grief (not a justification for being annoying, but a mitigating excuse)
At least she's not Maria
---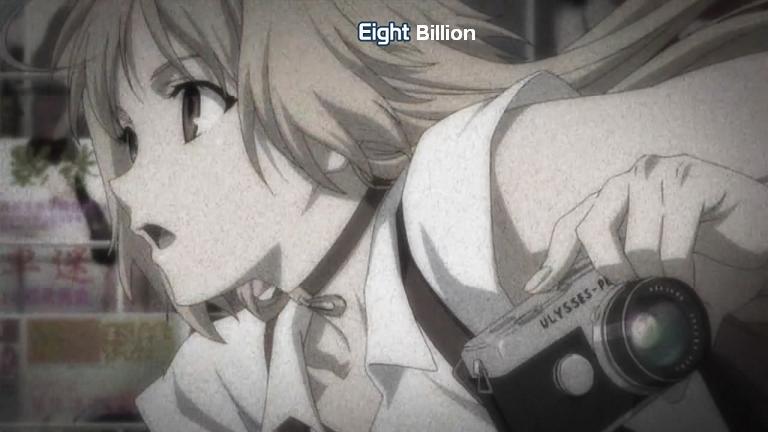 #8,000,000,000: Maria
That's right, eight-fucking-billion, meaning she's worse than 6.8 billion actual people and 1.2 billion hypothetical people. Any of these Marias would be more tolerable than this Maria, including Maria Ushiromiya and Maria Robotnik. She's the reason I dropped this show twice in three episodes. What's so bad about Maria? She's only the most annoying character type ever created: the useless optimist.
ANIME DOES NOT NEED ANOTHER USELESS OPTIMIST
If you're incapable of getting shit done, or worse, if you're a hindrance to everyone who's at least marginally capable of improving the situation, nobody wants to hear you preach your "everything's going to be ok" bullshit.
Shouldn't I like Maria if she's a lesbian? Thing is, I sensed no true lesbianism from Maria. She's just leading Canaan on. Not cool.
She also sucks at being a hostage.
So not only is Maria a shitty-hostage fake-lesbian useless-optimist, she also sucks at photography. She witnesses a massive government conspiracy, yet the best she can do is take two pictures of someone's face. If I were the director of that art exhibit, I'd throw her ass out the door.